10 Adorable Doggy Sidekicks Who Have Given Us Puppy Love
It's kind of impossible to watch a movie or television show with a furry sidekick and not fall in love. Pups have been popping up in movies and television for years and often become the audience favorite. Their tricks, intelligence, loyalty, and cuteness makes what you watch that much better!
1. Scooby-Doo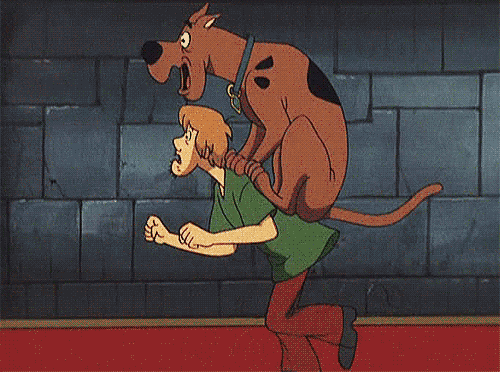 Hanna-Barbera/Giphy
Rocketing to fame as the Scooby Snack eating, scaredy cat of the mystery solving teen detectives, the animated Great Dane was rarely responsible for solving mysteries, but supplied enough laughs to make him a fan favorite.
2. Ghost – Game of Thrones

HBO/iDigitalTimes
The direwolf was the runt of the litter but grew to be big as the rest of the pack. Adopted by Jon Snow, Ghost served as his ultimate sidekick and protector.
3. Benji

Embark/GifSoup
The lovable mutt is famous for always being in the right place at the right time to help someone in need overcome a precarious situation or problem.
4. Lassie

CBS/GifSoup
Perhaps the most intelligent and badass collie to ever exist, Lassie was responsible for saving multiple lives and communicating with humans in a way no other dog could.
5. Marley – Marley And Me


Fox/Giphy
The adorable, incorrigible yellow lab stole hearts with his rebellious ways and brought tears to our eyes when his owners had to say good-bye to him.
6. Toto – The Wizard Of Oz

GifSoup
Dorothy Gale's adorable basket riding companion stayed by her side and served as her protector during her long walk along the yellow brick road to.
7. Einstein – Back To The Future

UNiversal Pictures/Reddit
Doc Brown made his pet sheepdog the first four-legged fur ball to travel through time and live to bark about it! He continued to do so through the second and third installments, eventually becoming the loving family pet of Doc Brown's family in the final movie.
8. Zero – The Nightmare Before Christmas

Rebloggy
Ok so maybe Zero wasn't officially furry, but he did all the duties of a doggie sidekick for Jack Skellington in the spooky holiday flick.
9. Uggie – The Artist

Studio 37/MTV
This recently passed away pooch landed on Tinseltown's A-list after appearing as the ever adorable sidekick Uggie in the Oscar-winning movie, The Artist. He was even inducted into Hollywood's most elite crowd by having his paw prints cemented on the Hollywood Walk of Fame .
10. Baxter – Anchorman: Legend of Ron Burgundy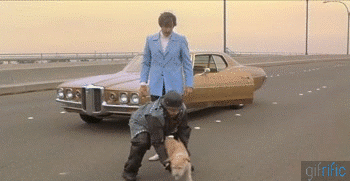 Dreamworks/Gifrific
No scene is more memorable than when Jack Black picked up Anchorman Ron Burgundy's pup and punted him off the side of a bridge in hopes of getting paid a million bucks to do so.
RELATED:
10 Reasons Hilary Banks Was The Ultimate Cool Girl
11 Great Movies Starring Pro Wrestlers
Five Terrible Lessons Disney Teaches You About Relationships