'Brooklyn Nine-Nine': Our Dream Cameos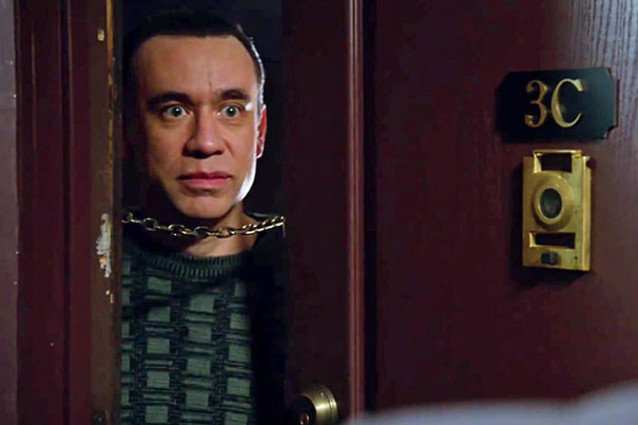 FOX
Freshman comedy Brooklyn Nine-Nine has been pulling some big names for guest roles. Fred Armisen (who's returning to the show later this season) dropped in for a hilarious bit as a potential witness in the pilot; rapper Kid Cudi put Jake through his paces as a stony suspect; and Adam Sandler is already booked for the post-Super Bowl show. The cast has plenty of famous friends to call on, and the nature of the show means that there are endless opportunities to drop them into the action as victims, perps, or even rival cops. Time to start calling in some favors. Here are a few suggestions.
The rest of The Lonely Island
We're surprised we haven't seen Andy Samberg's bandmates on the show yet.  Jorma Taccone and Akiva Schaffer could play low-rent, wannabe white collar criminals who Peralta gleefully takes down.
How about a multi-episode arc for Kristen Wiig, where she plays a newly transfered detective who torments Santiago by being the Captain's pet she's dying to be?
The entire cast of The State
Seperate or together, we'd like to see every castmate of Joe Lo Truglio's from the classic MTV sketch show on Brooklyn Nine-Nine at some point. Michael Ian Black as a douchey defense attorney; Kerri Kenny as the mother of a juvenile deliquent who thinks her kid has never done anything wrong; Ken Marino as Louie, a sexual predator who just wants to dip his balls in everything … it's impossible to go wrong.
This is a no-brainer. Andre Braugher has to call in Homicide: Life on the Street pal Belzer to play, who else? Detective John Munch. If we get our wish, Brooklyn Nine-Nine would be, appropriately, the ninth series to feature that character.