Pauly D, Joe Jonas, & Dean Cain to Seek Love on Dating Show 'The Choice'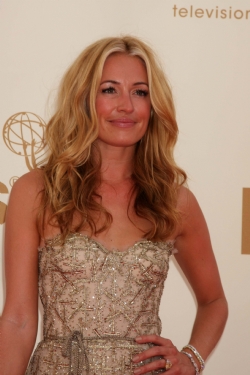 The Choice, the Cat Deeley-hosted, Voice-inspired dating show, has finally revealed which celebrities will compete for a chance to romance the commoner of their dreams. The list includes reality show veterans Rob Kardashian, Pauly D, and the Situation, as well as musicians Joe Jonas, Romeo, and Taylor Hicks. The six episode series slated to air this summer on FOX will focus on male celebrities, but one episode will feature famous bachelorettes Carmen Electra, Hope Dworaczyk, Rima Fakih, and Sophie Monk.
So who could possibly win these stars' hearts? Rob Kardashian should look for a laid back woman who won't freak when his sisters listen in on their dates. Dean Cain needs a female comic book fan who's always dreamed of being whisked away by a superhero. Pauly D and the Situation will probably have the hardest time finding love on the show. Since they'll have their chairs turned away from their prospective dates, they won't know which candidates are the perfect shade of orange.
Here's the full cast list:
MEN
Pauly D
Tyson Beckford
Joe Jonas
Dean Cain
Rob Kardashian
Rocco DiSpirito
Warren Sapp
Finesse Mitchell
Romeo
Jeremy Bloom
Jason Cook
Michael Catherwood
Seth Wescott
Parker Young
Ndamukong Suh
Dr. Robert Nettles
Taylor Hicks
Mike Sorrentino
Rob Gronkowski
Steven Lopez
WOMEN
Carmen Electra
Hope Dworaczyk
Rima Fakih
Sophie Monk
More:
'The Voice'-Inspired Dating Show 'The Choice': Who Should Be The Celeb Judges?
What Snooki Can Learn from Other Reality TV Pregnancies
Six Reality Television Fighting Words I Never Want to Hear Again
[EW]