'Super Fun Night': Super Mediocre at Best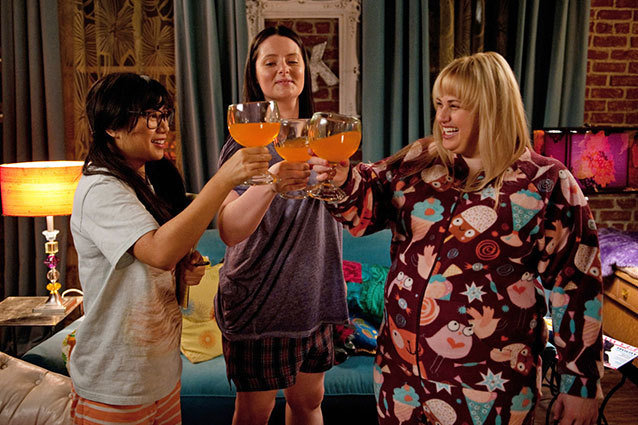 ABC
There are few comedians with delivery quite like Rebel Wilson's. She's a master of deadpan lines, and everyone knows jokes are funniest when people are forced to feel uncomfortable. She won our fat hearts as Fat Amy in Pitch Perfect, and brought the same dry wit and unnerving humor starring alongside Lizzy Caplan in Bachelorette. So when it was announced that Rebel created and is starring in the new series Super Fun Night on ABC, obviously we were intrigued. Maybe we cleared our schedules and set our DVRs to record three weeks in advance. The results, however, were the television equivalent of Y2K.
Wilson plays Kimmie Boubier, an awkward underdog armed with an office job and a few equally awkward friends. She sets out in the city to find herself, but the only thing worth finding is the remote control. The dry, unsettling Rebel Wilson we have come to know and love has been replaced with a generic snoozefest. There are a few funny seconds sprinkled into an otherwise anticlimactic 22 minutes. The wasted potential is a travesty uglier than Betty.
The pilot episode got poor reviews, so ABC launched the series with what was originally the second episode. Maybe the show is meant to appeal to the masses airing Wednesdays at 9:30 PM after Modern Family, or maybe we're watching a comedic genius sell out far too early in her career. Either way, there doesn't appear to be anything super fun about Super Fun Night.