What Do You Get When You Combine Hilary Duff, 'Sex and the City,' and TV Land?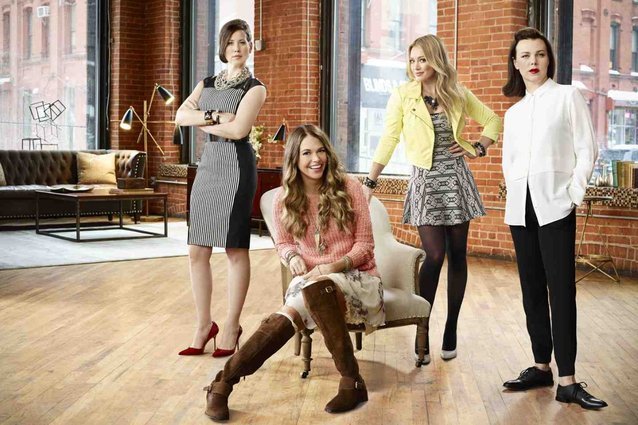 TV Land
The good news is that Hilary Duff is coming back to television! The Lizzie McGuire and Gossip Girl alum is teaming up with Sex and the City creator Darren Star (also good news) for an upcoming series. However, the show, called Younger, is going to air on… TV Land? This just got weird.
Now, one reason it may be coming to TV Land is the fact that the lead of the series is actually Sutton Foster, who plays 40 year-old Liza, a woman pretending to be a 29-year old working girl in the city. Left all alone after her child goes to college and her husband leaves her, Liza decideds to reinvent herself. Duff plays an unknowing new co-worker (Kelsey) who takes Liza under her wings. 
This all sounds well and good, but even TV Land president Larry W. Jones had to admit that the series is a surprising move: "Younger's serialized style is different for us, yet fits our brand with its humor and relatability…" Hilary Duff, herself a mom, still has a loyal following which could earn the network the attention of a younger demographic. But many of us will first have to get over that initial strangeness of turning on TV Land during primetime hours and watching something other than those amazing Three's Company reruns.
Follow @Hollywood_com Follow @shannonmhouston