Arsenio Hall: Back to TV, Back to the 90s?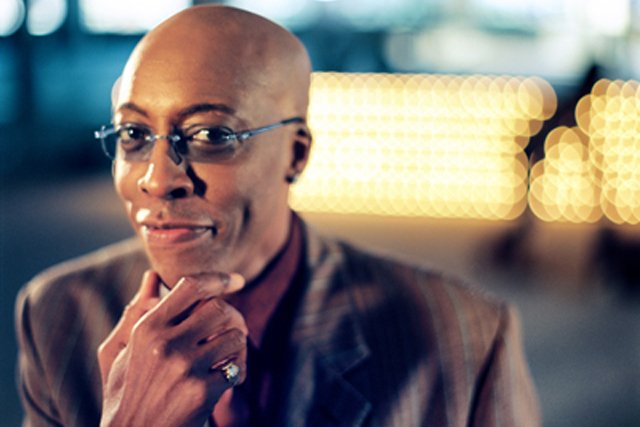 Holy '90s resurgence, Batman! If all the new boy bands (we're looking at you, One Direction and The Wanted), Beavis and Butthead's return, and the new Men in Black sequel didn't mark it already, this certainly has: Arsenio Hall is returning to television. Mr. Hall is feeling the success of his win on Donald Trump's Celebrity Apprentice, huh? The show — set to hit the air in the Fall of 2013 — has already been bought up by 52 percent of the markets in the country, which is nothing to sneeze (or blow a saxophone) at, by any means.
The show is being produced by CBS Television, who produced his old show (back in 1989 – 1994) when it used to be called Paramount Domestic Television. Arsenio's old show — which was really pretty fantastic — hosted several iconic pop culture moments throughout its five-year run, and news of his return to the format is certainly exciting. Will the woofs be back? What about The Posse? We await the answer to these questions with baited breath and a lot of excitement.
Below we've compiled some of our favorite moments of the old Arsenio Hall Show, did your favorite make the cut?
Bill Clinton Gets Saxy
Arsenio Interviews Jason Vorhees
Vanilla Ice Interviewed About MC Hammer
Whitney Houston Surprises Arsenio for his Birthday
All I know is, if all this '90s stuff keeps coming back, Global Guts better follow suit.
[Image Credit: NBC Universal]
Follow Alicia on Twitter @alicialutes
More:
'Celebrity Apprentice': And the Winner Is…
'Celebrity Apprentice': Are You 'Woot'-ing for Arsenio Hall?
Arsenio Hall: 'Abdul was great in bed'