Britney Wants $20 Million to Judge 'X Factor'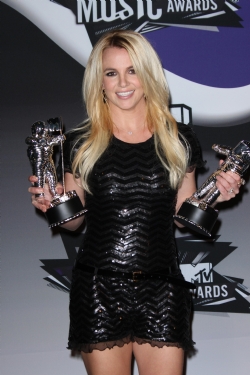 Click here to see TV's Top Earners gallery.
Since judges Nicole Scherzinger and Paula Abdul have both exited The X Factor, FOX has been searching for a replacement. And since rival singing shows The Voice and American Idol have enlisted the help of Christina Aguilera and Jennifer Lopez, a pop princess is in order. Britney Spears certainly fits the bill, but if the network wants a piece of her, they'll have to pay up. Britney reportedly rejected a $10 million offer to appear on the judge's panel of Simon Cowell's show, and now her camp says she won't take the job for less than $20 million.
For a sense of just how big that salary is, NBC is paying Christina Aguilera a little over $10 million and Paula Abdul made a measly (by comparison) $2.5 million to judge the first season of The X Factor. According to Forbes, Brit earned $10 million in 2011, making her one of the highest-paid women in music. For a look at how Britney will stack up if she takes the X Factor gig, check out our gallery of TV's highest earners.
Source: The Wrap