'Family Guy' 200th Episode: What We Want To See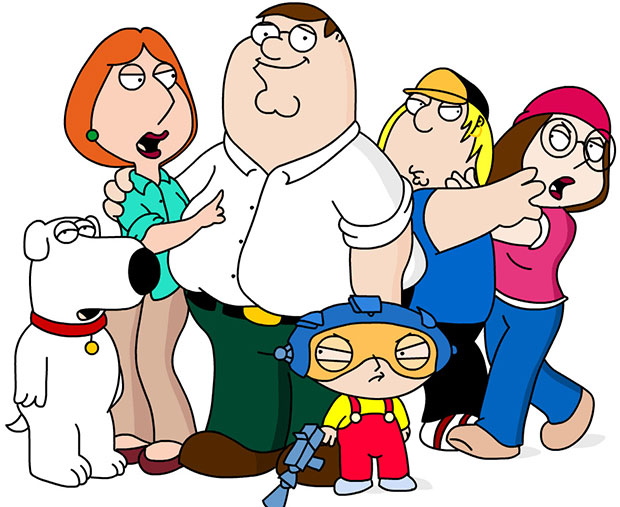 Giggity giggity, ALRIIIIGHT!
Family Guy is about to hit episode 200, and creator Seth MacFarlane knows how to celebrate accordingly. On November 11, Fox will air a one-hour Family Guy Special.
First up in the hour is the 200th episode, "Yug Ylimaf,"(that's Family Guy backwards, in case you didn't notice) in which Brian will use Stewie's time machine and accidentally cause the universe to run in reverse. They have to work together to stop it, before Stewie is "unborn."
After the 200th episode is a Family Guy retrospective called "The End of the World as We Know It." Viewers will get a behind-the-scenes look at the animated comedy, with interviews with MacFarlane and voice actors Mila Kunis, Alex Borstein, and Seth Green.
This sounds pretty great to me, but I have an even better idea for MacFarlane's milestone episode: in true Family Guy fashion, the entire hour-long special should be one flashback leading to another, and another and another! It is their signature humor style, after all! Or just a full episode of Peter lying on the ground, moaning in pain, clutching his shin. Either idea works for me, really. What would you like to see for Family Guy's 200th episode celebration? Let us know in the comments!
Family Guy's 200th episode airs November 11 on Fox.
Follow Sydney on Twitter @SydneyBucksbaum
[Photo Credit: FOX]
More:
'Arrow' Episode 2: Steering Clear of the 'Secret Circle' Conundrum
How 'The Daily Show' and 'The Colbert Report' Handled the Presidential Town Hall Debate
'Survivor' Recap: Blair Gets a New Teammate
From Our Partners:

Giuliana and Bill Rancic Planning for Baby No. 2: 'I Would Love a Girl,' Says E Host
(Celebuzz)

Kate Upton Flaunts Major Cleavage in Vogue's November Issue — PHOTOS
(Celebuzz)