Olympics Opening Ceremony: We're Live Blogging It!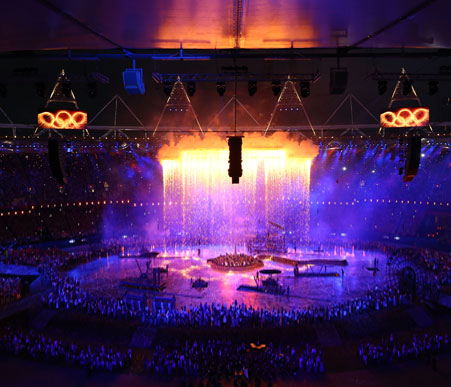 Cue the triumphant music: The Olympics are finally here! We here at Hollywood.com, like the rest of the world, will be glued to our televisions for tonight's opening ceremony at London's Olympic Stadium. 
While the hotly anticipated kick-off to the 2012 Summer Games — which is helmed by Oscar-winning director
Danny Boyle
(and based on what we've seen on the Internet so far, we won't be disappointed) — will take place at 9 PM London time (4 PM on the East Coast), it will air on a delay in the U.S. at 7:30 PM on NBC. 
So even thought the ceremony itself won't be broadcast live, we will be! Hollywood.com's own Aly Semigran and Marc Snetiker will be on hand to talk about every awe-inspiring, lump-in-the-throat (the Parade of Nations! the final passing of the Olympic torch to light the flame), star-studded (
David Beckham
!, a performance by
Sir Paul McCartney
who 
probably
won't be
cut short
by London this time!) minute of it. 
Check back at 7:30 PM for our live blog of the 2012 Summer Olympics opening ceremony and join in the discussion with us here:
[Photo credit: Getty Images] 
More: