11 Things You Didn't Know About 'The Justice League' TV Series
Before Justice League became a film, it was a hit animated series that ran for 5 seasons (including Justice League Unlimited). Continuing off the DC animated universe that Batman: The Animated Series started in 1992, Justice League featured a superhero team consisting of Batman, Superman, Wonder Woman, Green Lantern, The Flash, Martian Manhunter, and Hawkgirl. With Justice League the movie coming out next year, it's a great idea to revisit the series. While you're doing that, here a few facts you didn't know about Justice League!
1. Justice League is the fourth animated series that Kevin Conroy voices Bruce Wayne/Batman.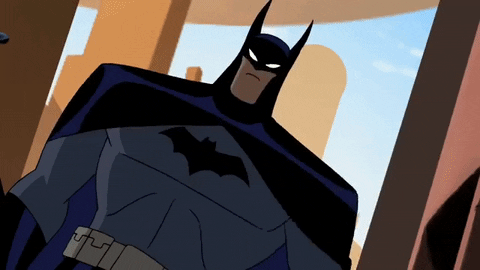 2. George Newbern (Superman) and Mark Hamill (the Joker) recorded their lines while standing up.
3. A one time exception was made for Captain Marvel to appear on the show.
He would have otherwise been unable to appear on Justice League Unlimited because of legal reasons.
4. Aquaman was a founding member in the comic books but was replaced by Hawkgirl in order to provide another female character.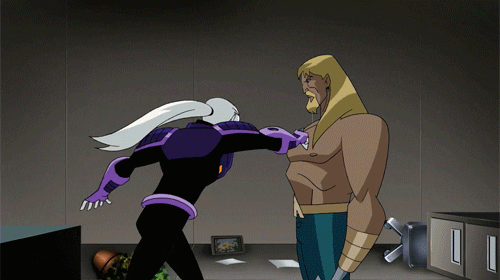 Aquaman only makes appearances as a guest star.
5. The producers weren't sure if they wanted Barry Allen or Wally West to be The Flash. It wasn't until the episode "Starcrossed" that they finally decided on using Wally West.
6. The voice of The Flash also played Lex Luthor in Smallville. Michael Rosenbaum also provides the voice of Deadshot who will appear in Suicide Squad played by Will Smith.
7. Justice League was the first animated show to feature J'onn J'onzz, the Martian Manhunter.
8. The Green Martian characters, such as Martian Manhunter, are voiced by African American actors and the Thanagarian characters, such as Hawkgirl, are all voiced by Hispanic actors.
9. Hawkgirl was never seen without her mask in the first 48 episodes.
After the events of "Starcrossed" and starting in Justice League Unlimited, she never wore a mask again possibly to reflect that she no longer had anything to hide.
10. Black Canary and Zatanna wear grayish color stockings instead of their fishnet stockings because they couldn't be animated well enough.
11. Green Arrow was the most requested character by fans during the first 52 episodes and therefore became the first character to appear in Justice League Unlimited.