4 Famous Actors Who Almost Starred on 'Arrested Development'
Ten years later — and just weeks before Netflix's May 26 premiere of Arrested Development's Season 4 — our love for the Bluth family is still as Ann as the nose on plain's face. In fact, we're so obsessed with the dysfunctional family that a whole bottle of Forget-Me-Nows couldn't keep us from associating the actors directly with their characters. No one but Tony Hale could ever portray Buster Bluth's jolly naivité, and to even suggest anyone other than Will Arnett could have played the over-compensating Gob Bluth would be as offensive as a Franklin cover of "Accidental Racist." (Oh, please, let there be a Franklin cover of "Accidental Racist"!)
Still, Hale and Arnett, and other members of the cast, almost didn't make the cut — Arrested Development almost cast other auditioning actors in their roles. So what would the Fox series look like in an alternate universe? Below, see the stars that could have played members of the beloved Bluth family.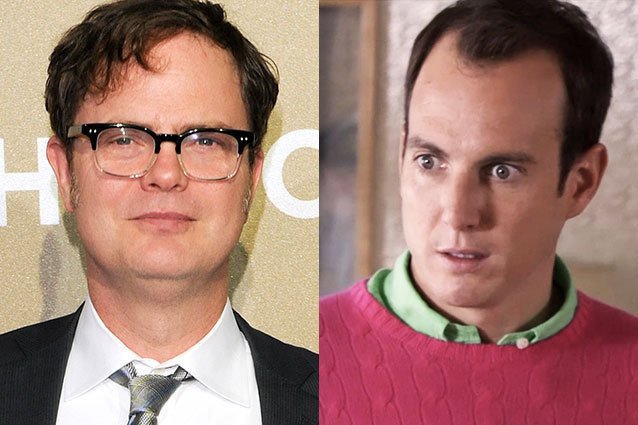 Before Arnett turned Gob into the insecure illusionist we all know and love, Rainn Wilson nearly locked in the role. But creator Mitch Hurwitz was most impressed by Arnett, who brought a sheltered immaturity to Gob that he had yet to see from other auditioning actors. "Nobody really played him like a guy who thought of himself as the chosen son even though it was obvious to everyone else that he was the least favorite," Hurwitz told GQ. "A lot of guys went 'New Yawk' with it, almost played it 'street savvy.' It just turned out to be a very difficult target to hit." But thank goodness Wilson didn't hit it — whereas Arrested Development was canceled in 2006, Wilson went on to star The Office's break-out character, Dwight Schrute, for nine seasons. Seems bears and Battlestar Galactica beat Bluths.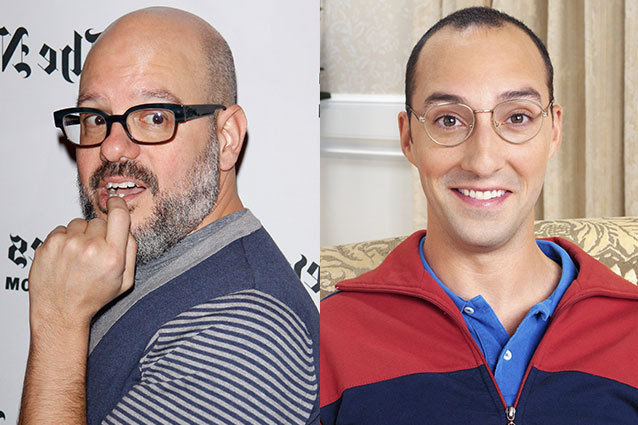 David Cross — a man so funny, he single-handedly transformed Tobias Fünke from a recurring character into a series regular — nearly played Buster Bluth. You just blue-d yourself, didn't you? It's true — the comedian was approached for the role of the Bluth family baby, but expressed more interest in playing the sexually repressed Bluth brother-in-law. That allowed Cross to lock in Tobias and Hale to nab Buster, making Arrested Development fans anything but blue.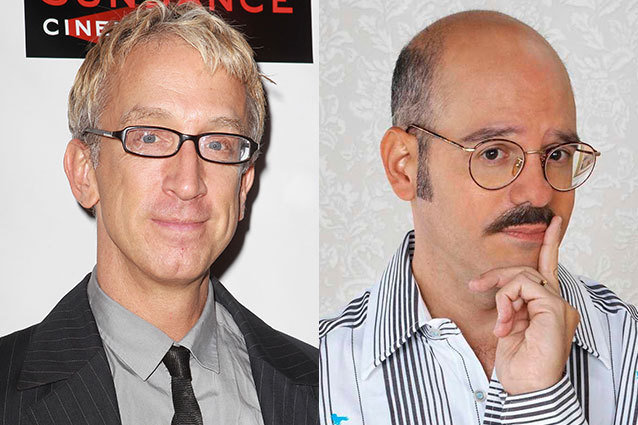 Now, one word we can most definitely associate with the troubled Andy Dick is "blue," so it really is no surprise that he might have been considered for the role of Tobias Fünke. In an interview with IFC, the NewsRadio star said Hurwitz approached him for a role on Arrested Development, but a stint on Less Than Perfect kept Dick from committing to Hurwitz's project. (The Arrested Development creator worked with Dick on Perfect, where he served as a producer.) Of course, while Dick assumes he was being considered for Tobias, it's unclear which role Hurwitz hoped the actor would play. Though anything other than Tobias would seem, well, less than perfect.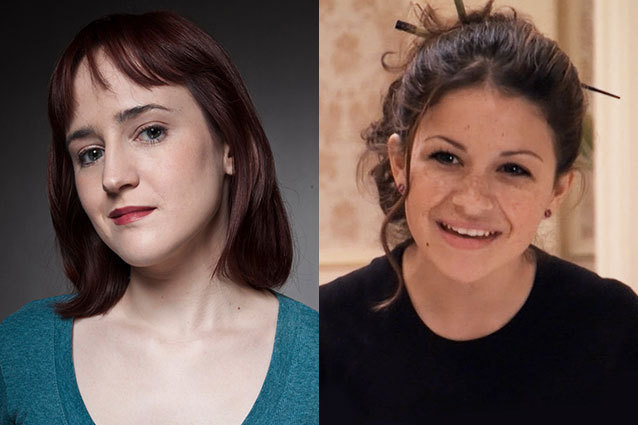 Believe it or not, teenage film executive Maeby Fünke could have been played by someone quite familiar with Hollywood: '90s child star Mara Wilson, beloved for her roles in Matilda, Mrs. Doubtfire, and Miracle on 34th Street. But, according to the actress' Twitter, Wilson missed out on the role. Must be because Alia Shawkat's Fünke was all anybody was ever talking about. (So sick and tired of hearing how brilliant that Fünke is.)
More:
9 People You Didn't Know Were On 'Arrested Development'
'Arrested Development': 20 Running Jokes We Hope Keep Running 
More 'Arrested Development' Character Posters — GALLERY 
---
From Our Partners:


Miley Goes Braless for Magazine Cover (Celebuzz)


33 Child Stars: Where Are They Now? (Celebuzz)