I Can't Write About 'Community' Anymore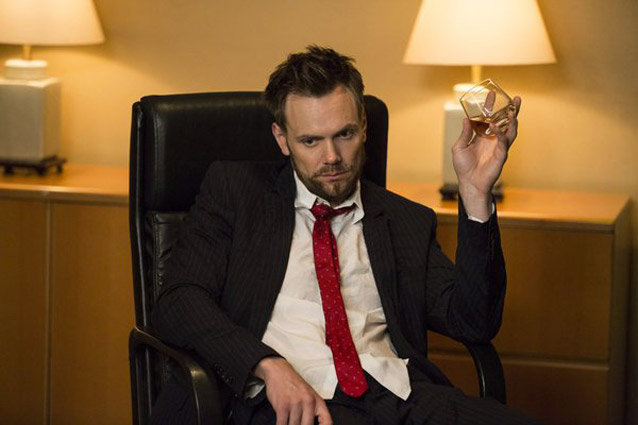 NBC
Pop pop! Six seasons and a movie, that long-awaited goal that has grown from a funny quip to a full-blown rallying cry for Community fans, are finally within our reach. The cult comedy has been resurrected for a 13-episode sixth season by Yahoo Screen, with most of the cast and creator Dan Harmon back on board for the new installments (via NYTimes). Though NBC's cancelation took fans by surprise when it was announced in May, the Greendale Human Beings' fervor for the show inspired the site to take a chance on a weird, well-loved sitcom. The news has made us all happier than that time Abed – actually, you know what? I can't do this anymore. I just can't write about Community anymore.
Over the past three years, we have been inundated with news about the show, from its permanent home on the cancelation bubble to the abrupt departure of its creator and show runner to the abrupt rehiring of its creator and show runner to the loss of two key cast members to its eventual cancelation and now, finally, its renewal. And that doesn't even take into consideration all of the rearranged premiere dates, arguments over when – if ever – the show started to go downhill, and the meta implications of everything Abed says. Community's run on television has been a tumultuous one, and it's required thousands of words to cover and keep up to date with and dissect everything new that is announced about the show. Frankly, I just don't know what is left to say at this point.  
It's not that I'm not excited about getting to spend another semester at Greendale. I am. Sure, I'm somewhat apprehensive as to what form the revived Community will take now that it's being made for a brand new format and a significant chunk of the cast has gone. But more than anything, I'm just relieved, because Yahoo's decision to renew Community has provided some kind of stability on the roller coaster ride that has been its tenure on NBC. That stability is a good thing, not just for the fans who were terrified to face a future without the Greendale Seven, but also for the writers who cover the show.
We no longer have to provide up-to-the-minute updates about the show's likelihood for renewal, we no longer have to be on constant alert in cast Harmon actually does make a Community movie in his basement, and I get a few months off before I'm forced to come up with an appropriate quote or reference to end a post with. The darkest timeline has truly come to an end. Okay, I guess I had one more left in me.