'Gossip Girl' Season Premiere: Was That an OMG or a WTF Moment?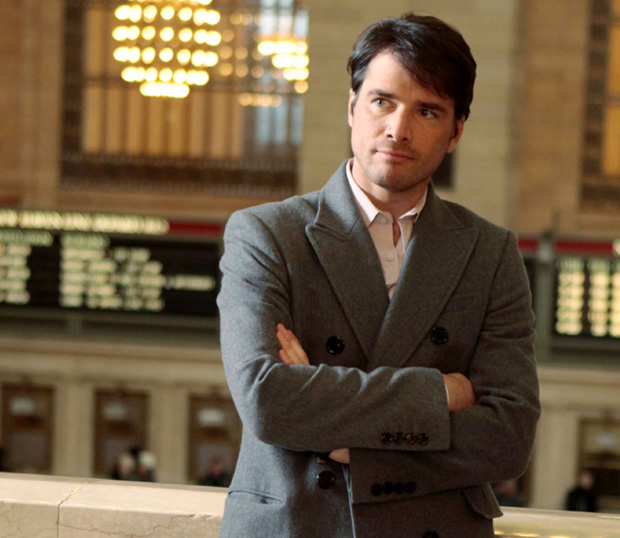 Last night was the beginning of the end of our time with the most scandalous Upper East Siders. And for a show that lives for the OMGs, Season 6's premiere left us with one big WTF.
After a summer apart, Lily (Kelly Rutherford) paid a visit to Rufus' (Matthew Settle) Brooklyn loft only to find her immature, raspy-voiced nemesis Ivy (Kaylee DeFer) living there. For some odd reason, Lily jumped to the conclusion that Rufus and Ivy were sleeping together. Of course, this was a ridiculous claim to make. Ivy's not only a ripe 22, but she also entered into their family as a relative (even though she was merely impersonating a relative.)
Before we get to last night's WTF moment, however, let's back up for a quick history on how Ivy began living with Rufus. We, as viewers, know Ivy is only living with Rufus to take Lily down. Last season's finale showed us that Lola (aka the real Charlie Rhodes) gave her half of CeCe's inheritance to Ivy in exchange for revenge on Lily. (Lily had Lola's mother Carol arrested and charged with fraud after she hired Ivy to impersonate Charlie to gain access to Charlie's trust fund. Head spinning yet?) Rufus is still under the assumption that Ivy is broke and homeless without any friends or allies. He took her in and has been helping her acquire an art gallery. In the season premiere, Ivy left a message for Lola saying how easy it was to manipulate Rufus, and that was made crystal clear at the end of the episode when IVY SLEPT WITH RUFUS.
Let that completely gross you out sink in for a moment.
Cue: Screaming at the TV. Yes, Gossip Girl is a show that prides itself on being scandalous and shocking, often delving into the unexpected and flipping everything on its head. But this was about a billion steps too far. It's not just bordering on wrong, it passed the border miles ago and then began fleeing to the next continent wrong.
It didn't help that there was no organic buildup to the coupling. Rufus has always acted as a father figure to Ivy, taking her in when he thought she had nowhere else to go. Helping her get on her feet. Taking care of her. But when Ivy went in for the kiss, instead of shoving her away with the vigor of someone who understands that familial bonds only go so far, he relented. I'm sorry, I have to give credit where it's due. Rufus did at first "protest" the kiss by saying Ivy's name. Woop dee doo. All Ivy had to do was utter "I'm not a kid," and It. Was. Unfortunately. On. Sigh. Men.
GG didn't leave anything up in the air, either. This was not just a one and done kiss. When Dan (Penn Badgley) stopped by the loft later, he was treated to the image of seeing his dad naked in bed with Ivy. His reaction was about the same as I'm sure every other viewer: wide-eyed horror, followed by a stealthy retreat out the door before he was noticed.
Am I overreacting here? Or was the moment totally within the realm of possibility in the world that GG has created? Weigh in below if you feel the same way I do or if you disagree in our poll!
<a href="http://polldaddy.com/poll/6594853/">How do you feel about Rufus and Ivy's romp in the sack?</a>
Follow Sydney on Twitter @SydneyBucksbaum
[Photo Credit: CW]
More:
OMG! Identity of 'Gossip Girl' Will Be Revealed!
'Gossip Girl' Premiere: 5 Things You Need to Know