Liza Minnelli Makes Her Inevitable 'Smash' Cameo and We Couldn't Be Happier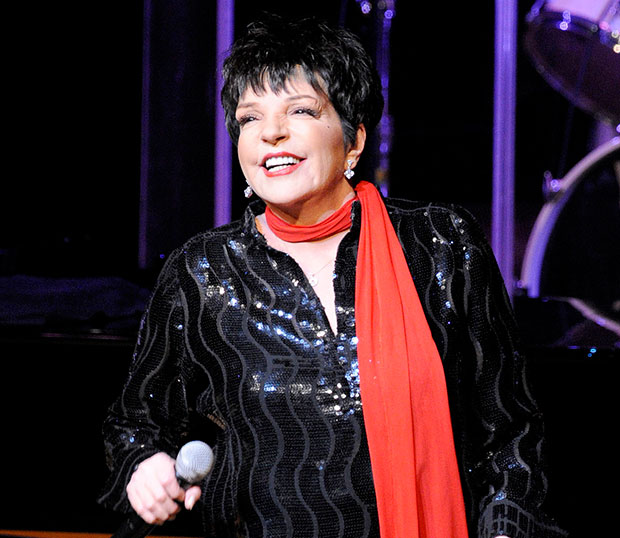 If you don't like stage legend, screen icon, and EGOT winner Liza Minnelli you might as well say that you are also against world peace, kittens, and winning the lottery. If you don't like NBC's Broadway show Smash, well, then you're probably just human. However, we now have some more hope for the series because Liza is going to be on season two. Every show queen just fainted. If you know one in your area, please go help him up. It was only a matter of time before this happened, right? I mean, this show was made for Liza!
Vulture reports that Liza will be singing an original song by the show's composers Marc Shaiman and Scott Wittman (of Hairspray fame) with show regular Christian Borle. Her episode will air part-way through the season which starts in early February. The episode is called "The Surprise Party," so I assume that Liza is going to be a gift to someone at their birthday party. Maybe Borle's Christian or Anjelica Huston's Eileen? I'm sure Liza and Anjelica spent many nights at Studio 54 together, so they should have a lot to talk about. And Liza is having a little resurgence these days. Not only is she going to be in this, but she'll also be reprising her role as Lucille Two on Arrested Development when it returns in the new year.
Yes, everyone who loves musicals hate-watched Smash, but now we have at least one episode to love-watch. Thank you Liza, and here's to a wonderful season two, Smash. Don't F$*(@ this up!
Follow Brian Moylan on Twitter @BrianJMoylan
[Photo Credit: Dominic Chan/WENN]
More:
Jennifer Hudson Joins 'Smash': New Details of Her Exciting Role

'Twilight Saga: Breaking Dawn — Part 2' Star Kristen Stewart on 'Twilight' Finale: I'm 'Desperate' For a Job Now (VIDEO)
(Celebuzz)