10 Reasons We Still Love "Werewolf Bar Mitzvah"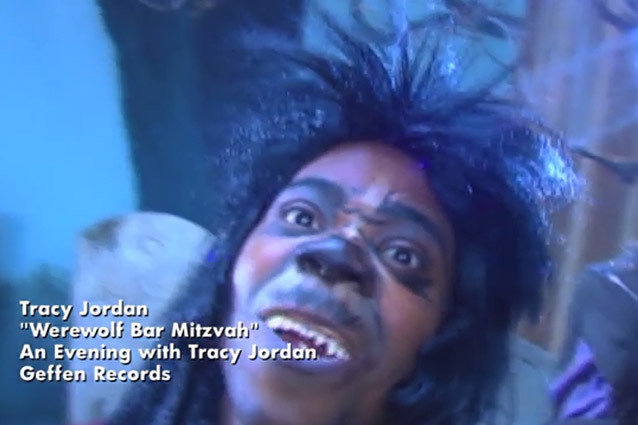 NBC
Some might say that "The Monster Mash" is the only real Halloween novelty song. But in recent years, another hit has crept up on it: "Werewolf Bar Mitzvah." The song, originally performed by Tracy Morgan on the dearly departed 30 Rock, is still a pop-cultural favorite. Here are reasons why it's still such a big hit. 
"Boys becoming men. Men becoming wolves!"
It's beautiful. 
It took three days to create the set, and fifteen minutes to shoot the initial segment. 
And it keeps giving and giving. 
It's great for Halloween and Bar Mitzvahs. 
Like The Nightmare Before Christmas, the song has versatility going for it. 
There is no plural of Frankenstein. 
Frankensteins? 
30 Rock decided to release a 3-minute version after the short version on the show aired. 
Because why not?
That version featured Donald Glover (who wrote for 30 Rock before he was on Community) rapping. 
Yep, that's Childish Gambino in his early years. 
Donald Glover also wrote the song. 
This guy is too talented.
The fact that Tracy remembers the premise of his song halfway through. 
He got carried away with the festivities. L'chaim!
This amazing remix. 
The amazing RAC usually remix artists like Tegan & Sara and Phoenix, but they do a fantastic job with this one. 
The fact that you will never get this out of your head. 
But why would you want to?