'True Blood' Preview: Debbie, Debbie, Debbie —VIDEO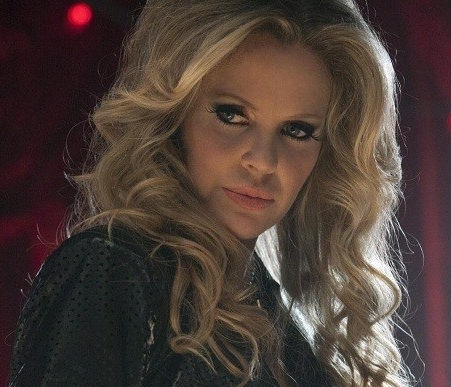 Well, it looks like Bon Temps is going to have itself a witchfaery hunt very soon. In the new preview clips below, we finally see Debbie's death being brought to light and exposed.
For those who can't remember, here's a little refresher course: In the last episode, Debbie's parents found Alcide and want to know what happened to her, he explains that he gave up his wolf-y claim over her and that she had been cheating on him. In the first clip, Alcide has to break the news to Debbie's parents, and things get a little tense. Things are about to get really tricky (though really, this is True Blood, so probably not) for our fair Sookie. Then, Sookie's on the warpath because she wants to be arrested. What?
And that's not even all, because we have not one, or two, but three new clips for you—and in one of them we see Tara ("stupid b***h!") being introduced to her…um, grandfather Eric. Gee, everybody looks real excited about all of this, Pam!
Check out the clips below and let us know what you think—are you excited for the new episode?
What do you think about the new clips? Are you excited for this week's upcoming episode? Let us know in the comments!
True Blood airs Sundays at 9pm on HBO.
Follow Alicia on Twitter @alicialutes
More:
Anna Paquin & Stephen Moyer Are Expecting Twins — Report
'True Blood': Is Tara Even More Annoying as a Vampire?