12 Ways 'The Hills' Was As Good As Reality TV Gets
Reality shows are everywhere today, just look at the Kardashians. But when you compare them to their predecessors, they just can't compete. The Hills was and always will be the best reality TV show ever. Need us to jog your memory on why? Here are 12 reasons!
1. It wasn't full of crazy screaming and yelling. It had great life advice.
MTV/Tumblr
2. Heidi Montag's plastic surgery reveal was the craziest and saddest thing ever.
MTV/Tumblr
3. Nothing made us happier than other people's commentary on Justin Bobby.
MTV/Tumblr
4. But then you were also left screaming at your tv when he would toy with Audrina.
MTV/Tumblr
5. The fight between Heidi and Lauren had you talking for weeks afterwards.
MTV/Tumblr
6. Everyone remembers what their reaction was when they heard these words:
MTV/Tumblr
MTV/Tumblr
7. When it was on, there was no other person you hated more than Spencer Pratt.
MTV/Giphy
8. No one shipped a couple on reality tv harder than Brody and Lauren.
MTV/Tumblr
9. Everyone spent many days debating whether Stephanie Pratt could truly be trusted.
MTV/Tumblr
10. Even though there were some cat fights, there were genuine friendships.
MTV/Tumblr
11. There was nothing like seeing Lauren go to Heidi's wedding. Then seeing Kristen Cavalliri burst in late.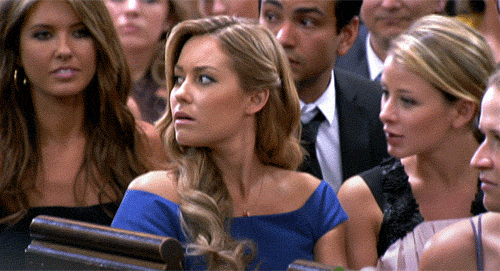 MTV/Giphy
12. But most of all another reality show just won't be able to top the finale.
MTV/Giphy
What did you love The Hills? Share your favorite moments from the reality TV show in the comment section below!