Why You Should Get to Know Greta Gerwig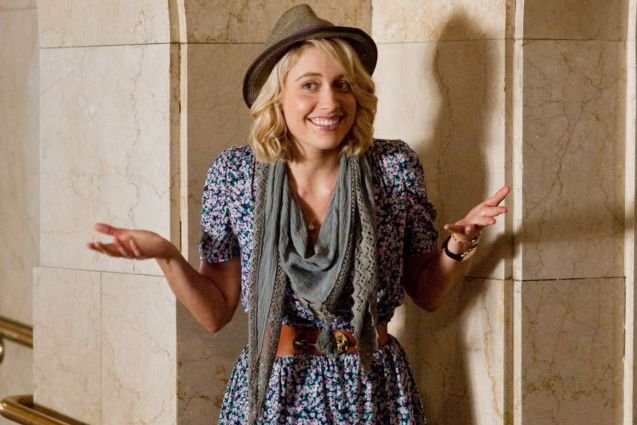 Warner Bros via Everett Collection
A great hue and cry went up in certain quarters when indie darling Greta Gerwig was cast in the "female Ted" role for the How I Met Your Mother spinoff, How I Met Your Dad. She was soon being called a "sell out" by fans on social media, prompting Forbes, of all places, to post an article defending her right to cash in on her low-budget success. Largely left unasked, however, was the basic question of how well does Gerwig's persona translate into the established HIMYM format.
If mainstream audiences are aware of Gerwig at all, it's most likely as the flighty tour guide that steals Russell Brand's heart in his Arthur remake. Independent film aficionados know her far better for her work in mumblecore films by directors like Joe Swanberg and Noah Baumbach (who is also her boyfriend), as well as indie film god Whit Stillman. It seems safe to say that her profile will jump considerably with a role in a much publicized television project.
While it's easy to think that her work in the big budget studio-produced Arthur provides the clearest insight into how she'll come across in a network sitcom, the fact that Gerwig has a measure of creative power as one of the new show's producers means that her indie work should come into play as well. After all, Gerwig co-wrote four of the films that she starred in, including the acclaimed Frances Ha, and co-directed another (Nights and Weekends). She's established that she knows what works for her as an actress.
In HIMYM, Josh Radnor's Ted continually longed for the simpler days of college when he could sit around and discuss arcane topics to his heart's content. While there are sure to be clear differences with Gerwig's character, her film roles often have a collegial bent, whether she is playing a recent graduate in Hannah Takes the Stairs or as the Type-A clique leader in Stillman's Damsels in Distress. Making the new character hyper literate seems like a safe way to appease both Gerwig and HIMYM fans.
Of course, the main thrust of the sitcom just by definition has to be the love life of the lead character, since if she were adept at picking a mate there would be no show. In her film career, Gerwig has shown that she can play to any romantic situation just fine. In Frances Ha, she is largely unattached, focusing more on her career and finding someplace to live. In Damsels, she has rules for the type of men that she'll date. In Hannah, she's in a love triangle, and in Nights and Weekends it's a long-distance relationship. In Greenberg, she falls in love with a self-involved jerk. If any of these scenarios sound familiar to HIMYM fans, it's because the show has explored almost every one of thems.
It's still a long way until How I Met Your Dad could hit the airwaves, which should give the uninitiated plenty of time to catch up on Gerwig's film catalog and learn why indie audiences grew to love the actress. It will be at least as much fun as trying to figure out if the new show will have a female Barney.