'American Horror Story: Asylum': Watch the First Five Minutes Now!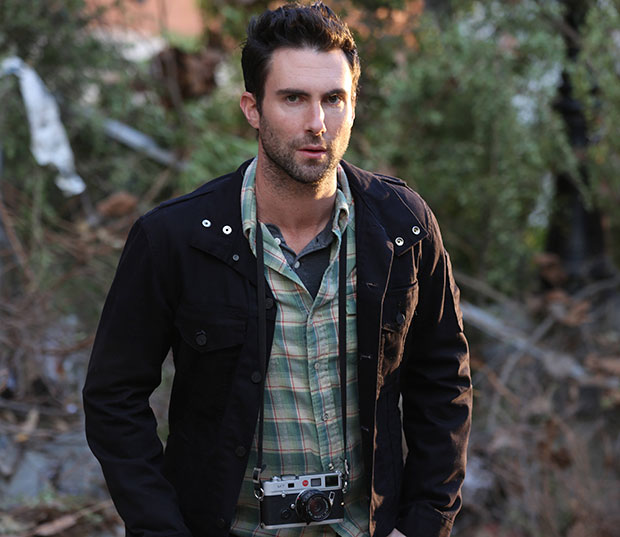 American Horror Story: Asylum released the first five minutes of the season premiere online, and we have to agree with them: Only this series can make insanity look that sexy. The beginning of the premiere finds newlyweds on quite a unique honeymoon: They are visiting the 12 most haunted places in America (while performing the normal honeymoon duties in each one.) The last stop on their trip is Briarcliff Manor, the setting for the entire season, which will focus on lust, fear, insanity, and religion. Here are eight things we learned from the first five minutes:
—46,000 people died in Briarcliff Manor.
—They shuttled the bodies out in an underground tunnel called the death chute.
—It used to be the largest tuberculosis ward on the east coast until the Catholic church bought it in 1962 and turned it into a sanitarium for the criminally insane.
—Legend has it that once you were committed to Briarcliff, you never got out.
—The most famous resident was a serial killer named Bloody Face. So expect Bloody Face to be a huge player this season. Red graffiti on the walls show a scary looking face and the words Bloody Face and FUN!
—Jenna Dewan and Adam Levine's newlywed couple epitomizes horror movie stupidity.
—Adam Levine may not make it past the first episode with all of his appendages, maybe even his life.
—The opening credits are a mash-up of images like religious statues (that change expressions from calm to menacing), sexual nuns, patients going insane, and a lot of blood and gore. Fun!
Check out the first five minutes here, and let us know what you think in the comments!
American Horror Story: Asylum premieres Oct. 17 on FX.
Follow Sydney on Twitter @SydneyBucksbaum
[Photo Credit: Michael Yarish/FX]
More:
'American Horror Story: Asylum' Scares Up New Promo – VIDEO
'American Horror Story' Teaser Is Just As Weird As You Thought It Would Be – VIDEO