'American Idol': Why Was Nicki Minaj Late?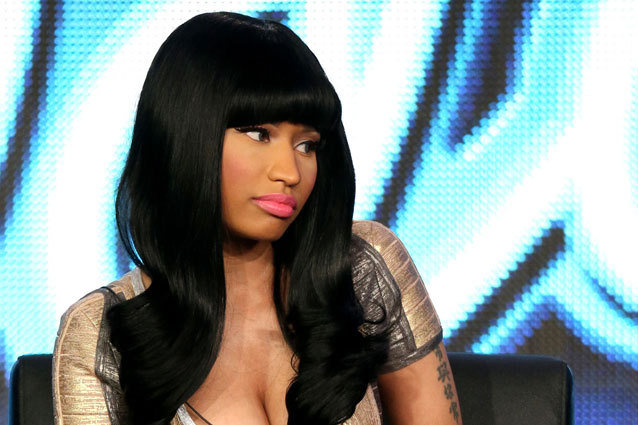 When American Idol began Wednesday night, fans of the reality series were left to stare at their TV sets, wondering, in true Nicki Minaj fashion, "O-kay?" For the judge, who has become both beloved and maligned for her brutal honesty and bedazzled fashion sense, was nowhere to be found at the beginning of the telecast.
RELATED: Can a Girl Win 'American Idol'?
Eventually — though the audience at CBS Television City was not informed the judge would be late prior to the telecast — Minaj showed up 15 minutes late, with Ryan Seacrest blaming traffic. Minaj seemed to confirm Seacrest's claim on Twitter:
Stuck in traffic *sighs*
— Nicki Minaj (@NICKIMINAJ) March 14, 2013
Like we said, o-kay, Nicki. We'd love to believe you, but "traffic" is far too simple an excuse for a star as extravagant as you. (Even though, as our Hollywood.com source within the theater tells us, you apply your own makeup while Mariah Carey boasts three make-up artists.) So why was Nicki really late? We have our own guesses. Which do you think explains her tardiness? Vote below!
RELATED: 'Idol': The Top 10's Pop Culture Lookalikes
[Image Credit: Frederick M. Brown/Getty Images]
---
You Might Also Like:


14 Movies That Are, Surprisingly, Not Porn


Stars Who Have Lost Roles For Being Too Hot (Celebuzz)