'One Life to Live' Vets Return to 'General Hospital' as 'All New Characters'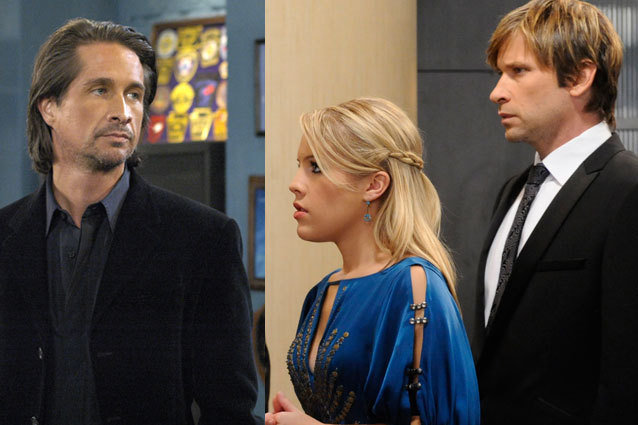 When General Hospital first scooped up the orphaned stars and characters of One Lift to Live — canceled in 2011 after more than 40 years on air, and set to revive as an Internet exclusive series later this year — it seemed to be hoping to hold fast to the long-running soap opera's fandom. Michael Easton, Roger Howarth, and Kristen Alderson first set foot on the GH set as their old OLTL characters John McBain, Todd Manning, and Starr Manning (respectively) in 2012, promising a new venue for displaced fans of displaced One Life fanatics. But while General Hospital is keeping this trio on its cast list, viewers might find it particularly perplexing when they return in the future as entirely different characters.
RELATED: 'All My Children' and 'One Life to Live' Announce Online Premieres
TV Guide reports that Easton, Howart, and Alderson will indeed be revisiting their old General Hospital stomping grounds, but in all new roles. According to TV guide, the shift is a result of OLTL's revival and its new production company Prospect Park's reins on the McBain and Manning characters. "Prospect Park has been extremely difficult to deal with on this issue so GH basically said, 'Screw it! We'll create all new characters!'" a source tells TV Guide.  "It's the only way GH can get past the problem and get on with business."
So, soap opera fans, as long as you're more of the good-with-faces type than the good-with-names type, this shouldn't be at all a problem.
Follow Michael Arbeiter on Twitter @MichaelArbeiter
[Photo Credit: ABC]
---
You Might Also Like:


Topanga's Revealing Lingerie Shoot: Hello '90s!


25 Stars Before They Were Famous