L.A. Reid Named First Judge For 'The X-Factor'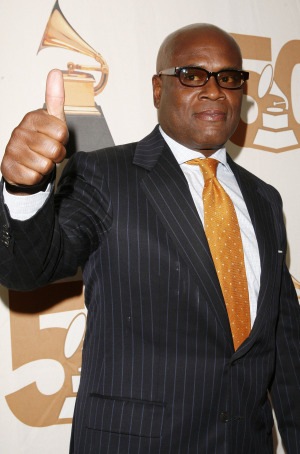 Looks like we know who will be judging alongside Simon Cowell on his new show, The X-Factor. It's none other than legendary Island Def Jam Chairman L.A. Reid. Seems like Cowell has filled his "Black Guy" quotient, now he needs to find two more people to fill the vacant judges seat. Might I make a suggestion? Though I am sure this has already been put forward, but let me suggest: hot women.
Now, hear me out. Hot women have been a fixture in the music industry since it began. Also, they tend to have pretty voices and if you can find a smart one (though that's really not necessary, but it'd be nice) then they can offer helpful advice. Or if you get a spicy hot woman you can develop a heated relationship with her to accompany your judgments. Just don't get a pill popping alcoholic, we all remember how well that turned out last time. Oh, you've already approached Nicole Scherzinger? Good call, dude. Good call.
Source: Hollywood Reporter