'The Kennedys' Miniseries Gets a Sequel! (The John-Johns?)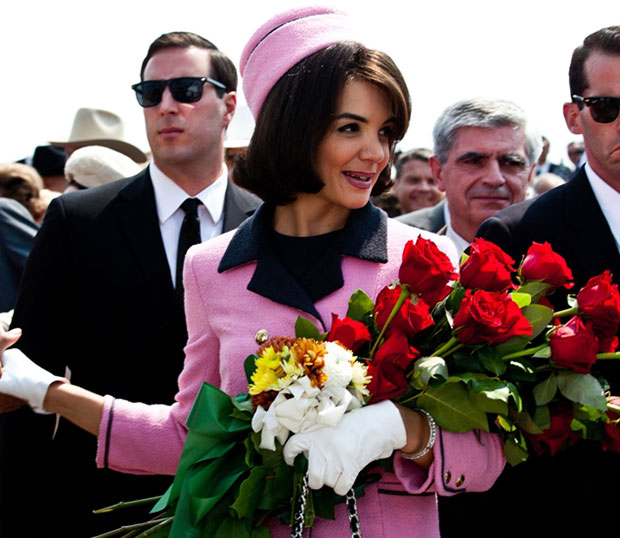 You might recall, if you think back to the age-old era of 2011, the REELZ Network miniseries The Kennedys, the Greg Kinnear and Katie Holmes starrer that chronicled the former First Family of the United States, strangers neither to glory nor tragedy. If you do remember the series, you'll likely also remember the none too favorable reviews it received from television critics. They weren't Guy Fieri bad, but they were nothing to write home about, either. Still, the family perseveres — REELZ is planning a sequel to The Kennedys, as announced by network President Stan E. Hubbard.
The second series will find source material in the book After Camelot: A Personal History of the Kennedy Family, written by J. Randy Taraborrelli. In a press release, Hubbard states, "With The Kennedys miniseries we saw tremendous response to powerful storytelling along with an intense interest in this remarkable family. In his book, J. Randy Taraborrelli tells the incredible true story of the Kennedys from 1968 to today."
Hubbard continues: "The Kennedy family continued to make an indelible mark on the life of America and the world after Robert Kennedy's assassination, including universal healthcare and the creation of the Special Olympics."
As with the first series, the forthcoming sequel is being produced by Muse Entertainment.
[Photo Credit: Kennedys Productions (Ontario) Inc. and Zak Cassar/Reelz]
More:
'Partners' (Finally) Canceled by CBS: REPORT
Eddie Izzard: From Grandpa Munster to 'Hannibal' Murderer
MTV's 'Restore the Shore': Did You Watch and Donate?

'Breaking Dawn — Part 2' Star Peter Facinelli Moves On In New York; 'Twilight' Actor Grabs a Bite With Actress Jaimie Alexander (EXCLUSIVE PHOTOS & DETAILS)
(Celebuzz)

'Glee' Star Dianna Agron Talks Quinn's Thanksgiving Return, Kitty and Catfights With Santana (Q&A)
(Celebuzz)