'The Killing' Season 2 Will Resolve Rosie Larsen Murder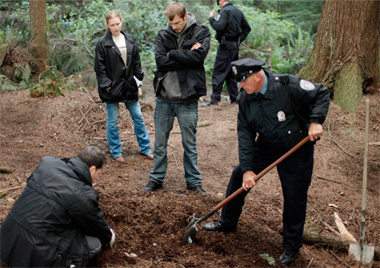 AMC exec Joel Stillerman confirmed that the second season of troubled series The Killing would definitively resolve the mystery of Rosie Larsen's murder. Which is what the first season should've done in the first place. The murder mystery, an adaptation of a highly acclaimed Danish TV series, followed the investigation of the murder of a teenage girl in Seattle. The series garnered criticism over the course of its run for its excessive use of red herrings, but it garnered particularly fervent criticism for its finale, which ended on a cliffhanger and did not resolve the murder which was central to the plot.
In a statement today, Stillerman addressed audience concerns. "For everybody who was frustrated, we hear you… We would have taken a different approach to managing the expectations about to managing the expectations about what was going to happen," Stillerman said. "It was never intentionally meant to mislead anybody. Our goal was to create a brilliant piece of character-based story telling and to try to do something [different]. We think we got there but we def didn't manage expectations the way they should have been managed."
No word yet on when The Killing will return, but if the scheduling is anything like the show itself, they'll drag the announcement out and then cancel the show at the last minute.
Source: THR