Step Aside, 'Modern Family': Bert is the Funniest Kid on TV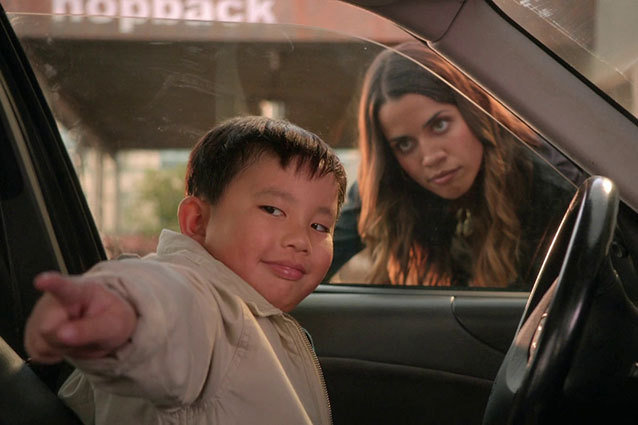 There's only so much adorable precociousness one can handle in television's glossy kid characters. So let's hear it for the straight-up weirdness of Trophy Wife's Bert.
Because kids are weird. Their little minds are churning constantly, trying to make sense of the barrage of information and opinions coming at them at all times. So, as those partially formulated opinions and worldviews make it to their mouths, they can often come out sounding totally insane. Thus far Trophy Wife is avoiding the archetypal kid-on-TV trap that so many other series (we're looking at you, Modern Family) have fallen into. While you can always count on Haley Dunphy to be reliably ditzy, you can't count on Bert Harrison to be reliably anything.
It's that unexpectedness, plus little rising star Albert Tsai's enthusiastic and surprisingly nuanced delivery that will melt every cold, dead heart that ever complained about annoying child actors. In an ensemble that includes Malin Akerman, Marcia Gay Harden and Bradley Whitford, we find ourselves waiting for scenes with Bert, especially those with his hippie mom, Jackie (the fantastic Michaela Watkins.) Whether he's having troubling nightmares ("Kate, could a doctor steal my uterus?") or reconciling with his mother after a fight ("I can never resist your Christopher Walken."), this tiny comedian is a bright spot in a bright show.