Video: Charles Barkley Becomes Shaquille O'Neal on 'Saturday Night Live'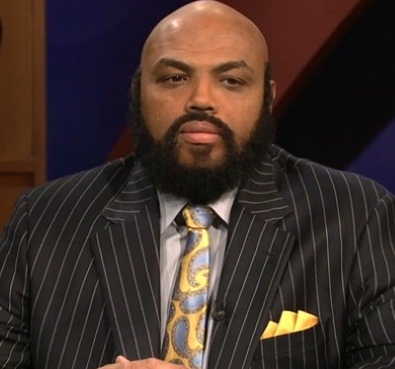 This weekend, Charles Barkley made his third appearance as host on Saturday Night Live. Beyond dressing up as a woman or delivering his definition of "White People Problems," the highlight skit of the night would have to be Barkley's appearance as Inside the NBA costar, Shaquille O'Neal. SNL delivered an Inside the NBA sketch that featured Barkley playing Shaq and Kenan Thompson playing Barkley (wrap your head around that), as well as Bill Hader playing Ernie Johnson and Jay Pharoah as Kenny Smith.
The skit quickly devolved from a conversation about basketball into a series of pranks targeted at Shaq, much to Johnson's dismay. The skit escalated in silliness pretty quickly, to the point of making the usually stoic cast member Pharoah have to hide his laughter from the cameras.