5 'Boardwalk Empire' Characters Who Needed More Screentime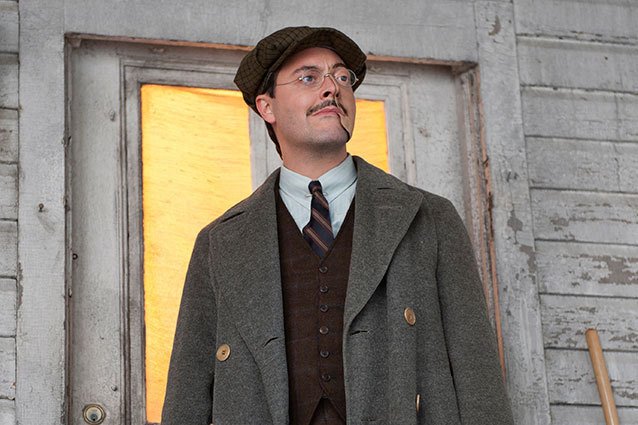 HBO
It's difficult to cram so many characters into Boardwalk Empire's episodes. The show features a large ensemble cast, so many times characters are absent for entire episodes.
Here are five important characters that either left us wanting more or were completely ignored. Warning: spoilers are definitely ahead.
Richard Harrow
This half-masked man (Jack Huston) was hit or miss this season. At the end of season three, Richard went on a tear, dispatching numerous henchmen to rescue youngster Tommy Darmody. Where was he in season four? Wasting time on a farm. Getting married to a random woman. To be fair, Richard once again played a major role in the season finale. This almost made up for his absence. Except for the fact that he's now dead and we won't get to see the war veteran in future episodes.
Nelson Van Alden
The one-time government agent is now firmly entrenched in Al Capone's gang. Nelson (Michael Shannon) is a curious character; Al likes him for his muscle, yet Nelson cowers in his presence. Shannon's lack of screentime might be attributed to him filming Man of Steel. Regardless, Nelson's face when upset is straight-up crazed. When will the government catch up to him?
Margaret Thompson
It's like she took the season off. Margaret (Kelly Macdonald) is Nucky Thompson's estranged wife and her only effort in season four was meeting with Nucky once and providing inside information to Arnold Rothstein about a stock price. She was a major character, so it's odd that she was tossed aside.
Al Capone
Everybody's heard of Al Capone (Stephen Graham) so why not utilize him more? His crime schemes have only grown larger and now that he has Nelson and presumably, Eli Thompson on board, the Chicago boss should be stealing scenes from Nucky's New Jersey. Graham always gives outstanding performances, somehow he needs to be more connected to the grand scheme of Boardwalk Empire.
Arnold Rothstein
Where were the mega deals? The blood lust? Bailing out Nucky or trying to swallow up entire operations? Sure, Rothstein (Michael Stuhlbarg) was around in season four, but he didn't have a large enough impact at all. He simply made token appearances here and there, nothing to affect the wheelings and dealings of Nucky.