A Devilish Deep Dive Into '666 Park Avenue'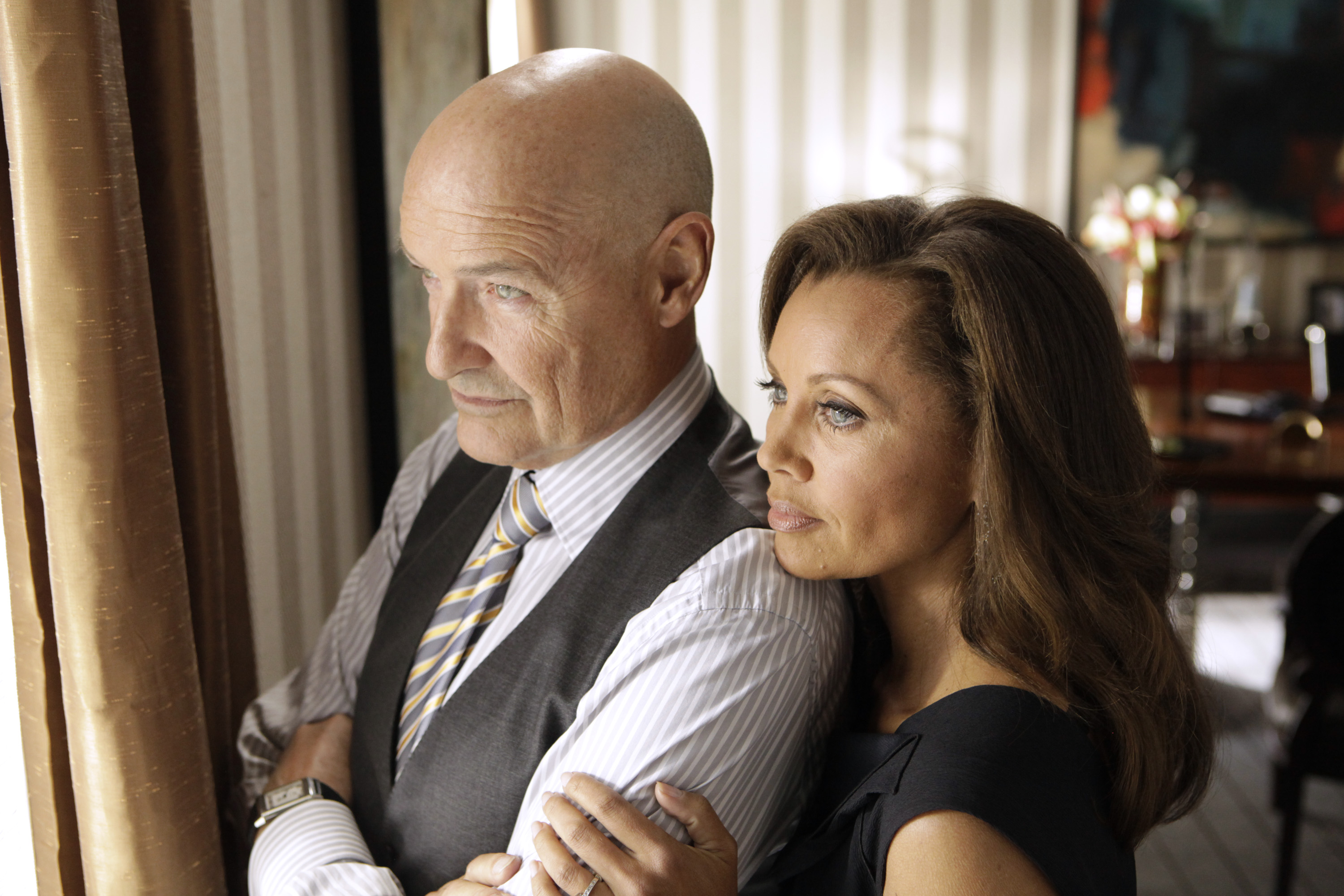 Over the next few months, we'll see new series soar, old series sour, and so much Jersey Shore madness, we'll want to shower. Let's face it: The Fall TV season is intimidating. With dozens of new and returning shows hitting our small screens, we know we have some big choices to make. So, to help you determine what to watch, we're digging deep into the most notable series premiering this season. Where did each show leave off? Where is it headed? And who should you watch it with? Next up is ABC's campy new mystery show 666 Park Avenue. Hey, no one ever said New York city real estate was easy.
New Series: 666 Park Avenue
Premiere Date: Sept. 30, 2012
You'd Like It If…: You like its time slot predecessors, Once Upon a Time and Revenge. Seriously, ABC has done a great job with its Sunday night line-up. All three shows are undeniably campy, but they're also a glamourous, fun, harmless escape.
You'll Hate It If…: You're Mormon. Also, if you're a TV snob that only digs shows created by the Vince Gilligan/Matt Weiner/David Milch set.
Soundbite: "You're only renting this life. Make the payment, or she isn't long for this world — and neither are you."
What to wear while watching it: Your best Alexander McQueen, if you can afford it.
Setting: A mysterious building called The Drake, located on Manhattan's notoriously posh Upper East Side. It's one of those shows, like Lost, where the setting is a character in itself. Also, it seems to feature a direct portal into hell.
Recommended Beverage Pairing: 666 Park immediately follows Revenge, the only show on television that essentially requires a glass of red wine to accompany viewing. So why stop the fun at 10 p.m.? Just keep sipping that Sauvignon, and all of the supernatural stuff might actually make sense.
Don't listen to: Anything Terry O'Quinn's character, Gavin, says. He either is or is working for the devil.
Famous Faces: Terry O'Quinn from Lost plays the rich bastard who owns the building, and Vanessa Williams is his luxury-loving wife. You also might recognize Dave Annable from Brothers and Sisters, and his on-screen lady Rachael Taylor from the short-lived Charlie's Angels reboot.
Hollywood Trend Watch: On-screen hedonism, and watching how "the other half" (or, the other 1 percent) lives is a delicious national pastime. Sit back and relax as ridiculously rich people get what's coming to them.
Character to Love: Williams and O'Quinn are a TV match made in heaven, though on this show they're representing the Lucifer set. Gavin and Olivia Doran are wicked fun, and we can't wait to see how they further manipulate the poor, damned tenants of their luxurious building.
Character to Hate: Louise Leonard, the bitchy photographer wife of Brian. These two represent the "C" couple on the series, and so far their antics are pretty boring. Though it is kind of funny that Louise reaches for her Blackberry immediately after sex.
Fashion Piece: The stunning Alexander McQueen gown that Olivia buys for Taylor's character, Jane. 
What You're Most Like to Yell at the Screen: "You can get double your square footage for half the price in Brooklyn!"
High Point: Gavin deviously manipulates Annable's character, Henry, to the point where we're already worried about poor Henry's innocent soul.
Low Point: The hot, mysterious naked lady across the street bit is a little tired.
If You Love This Show, You'll Love…: Revenge! Seriously, if you aren't doing so already, just watch Revenge.
Follow Shaunna on Twitter @HWShaunna
[PHOTO CREDIT: ABC]
MORE:
TCA 2012: '666 Park Avenue' Promises To Make Horror-Lovers Proud
Comic-Con 2012: '666 Park Avenue' Has Everything… Literally