ABC's Series Pick-Ups: Reba McEntire Comedy & Connie Britton Musical Drama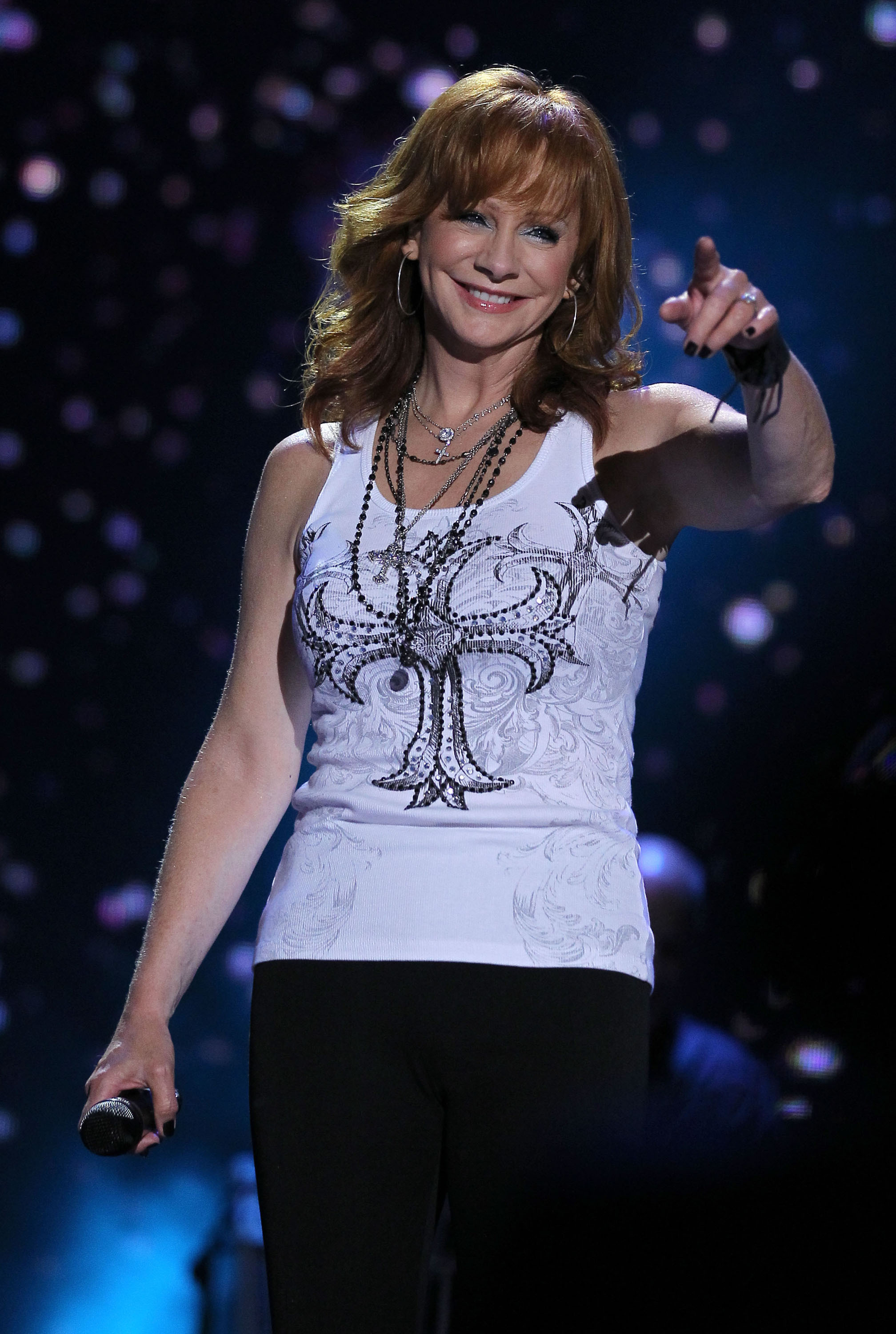 NBC recently announced its lineup of shows for the 2012-2013 season, and now ABC is unveiling its nine new shows getting the green light. The shows, which are set to air on the Walt Disney Company's network, include everything from a comedy starring Reba McEntire to a drama series from The Shield's Shawn Ryan. Here is a rundown of what you can expect.
Malibu Country Starring Reba McEntire
Sounding very similar to her 2001 CW series, Reba, Malibu Country stars Reba McEntire who is left to raise her kids after her husband turns out to be cheating on her. In the ABC comedy, she leaves behind her hometown of Nashville and takes her kids and her mom, played by Lily Tomlin, to California where she will attempt to resurrect her signing career. McEntire is executive producer of the series which also features Sara Rue, Julietta Angelo, Justin Prentice, Jai Rodriguez, and Owen Teague.
Last Resort Starring Andre Braugher
From The Shield's Shawn Ryan comes a nuclear drama series about a U.S. submarine crew who are on the run after refusing orders to launch their missiles. The team takes refuge on an island where they try to declare themselves as a nuclear nation. Felicity's Scott Speedman, Autumn Reeser, Daisy Betts, and Daniel Lissing also star.
How to Live With Your Parents for the Rest of Your Life Starring Sarah Chalke
In a show that should have been called TMI, Sarah Chalke plays the lead in the comedy about a recently divorced single mom who moves back home to live with her mother and father — two people who don't know the definition of the word boundaries. The series is based on the life of creator Claudia Lonow (of Accidentally on Purpose) and features Elizabeth Perkins and Brad Garrett as Polly's parents.
Nashville Starring Connie Britton
Not to be confused with Malibu Country, this hour-long series centers on Connie Britton, who plays a Nashville music star whose career is on the decline, and Heroes' Hayden Panettiere as an up-and-coming singer. The two battle it out on and off the stage in a series of schemes and backstabbing so cruel it would make Taylor Swift cry. Eric Close, Powers Boothe, Jonathan Jackson, Robert Wisdom, Sam Palladio, Charles Esten, and Clare Bowen also star.
Family Tools Starring Kyle Bornheimer
In Family Tools (previously Comeback Jack, Red Van Man, White Van Man) Kyle Bornheimer plays Jack Shea, the unluckiest guy you'll ever meet. After a string of failed careers — he left the Army after accidentally shooting someone, and left the Police Academy after accidentally shooting himself — Shea heads home to take over the family handyman business after his dad is diagnosed with a heart condition and forced to hang up his tool belt. Offering advice from a safe distance is his Aunt Terry (played by Leah Remini). The ensemble comedy is from Bobby Bowman (Raising Hope, My Name Is Earl, Year Dear, Family Guy) and Mark Gordon (Grey's Anatomy, Criminal Minds).
Zero Hour Starring Anthony Edwards
ER's Anthony Edwards returns to the small screen to star as Hank Foley in this thrilling series. He plays a man who spent 20 years solving conspiracies as the editor of Modern Skeptic magazine, only to find himself in the middle of one of the most intriguing conspiracies in human history. His wife — who gets the drama started when she is kidnapped from her antique clock shop — is played by The Real World's Jacinda Barrett.
666 Park Ave.
Based on the book by Gabriella Pierce, this sci-fi drama takes place in an apartment building most New Yorkers would die for. Though careful what you wish for. This Upper East Side building features a string of real-life characters, played by Dave Annable, Rachael Taylor, Lost's Terry O'Quinn, and Vanessa Williams — as well as a cast of supernatural forces, which endanger the lives of everyone in the building. This sure-to-scare series is from Alloy Entertainment (The Vampire Diaries, Pretty Little Liars, Gossip Girl).
Red Widow
In a new twist on The Sopranos, Red Widow (previously Penoza) features an ordinary California housewife (played by Radha Mitchell) who enters the family business of organized crime after her husband is brutally assassinated. No longer able to deny what her family does for a living, she delves head-first into the risky business in order to protect her family. The hour-long thriller is penned by Melissa Rosenberg, screenwriter of the Twilight franchise.
Neighbors
Everyone's neighbors are a little weird, but the residents of this gated New Jersey community are out of this world. Literally. When the Weavers (played by Jami Gertz and Lenny Venito) move their three kids to an exclusive part of town, they quickly realize that their fellow residents are actually aliens. This new comedy costars Isabella Cramp, Clara Mamet, and Max Charles.
More:
Update: ABC Renews 'Revenge', 'Scandal', Cancels 'GCB'
Kelly Clarkson Dating Reba McEntire's Stepson
Photo Credit: WENN.com