Here's What You've Been Missing on 'Broad City'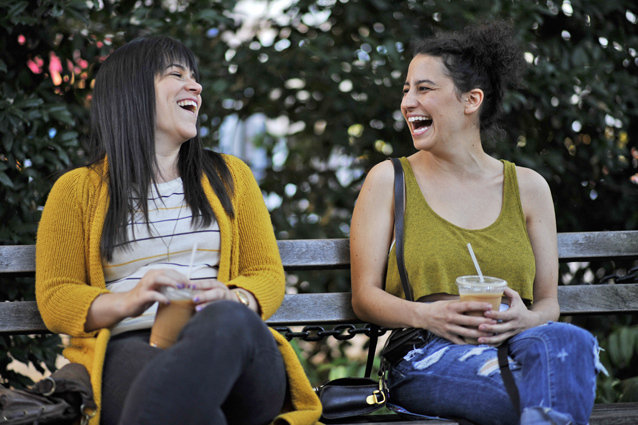 Comedy Central
On paper, Comedy Central's new series Broad City might not sound like anything special — two twenty-something ladies running around New York City getting up to all kinds of shenanigans — but trust us, it's worth a watch. Broad City was created by two Brooklyn comedians Ilana Glazer and Abbi Jacobson and it's based on their webseries of the same name that ran from 2009-2011. Amy Poehler is executive producing the series (and appeared in the webseries finale "I Heart New York"). If you haven't been watching Broad City, you've definitely been missing out.
To give you an impression of Broad City, it's sort of like HBO's Girls meets Comedy Central's stoner comedy Workaholics. Speaking as someone who doesn't particularly enjoy Girls, Broad City is everything I hoped the HBO dramedy had been. It depicts realistic twenty-something Brooklyn ladies getting up to some slightly-unbelievable antics that will have you in stitches — but at the end of the day, they're still the type of girls you want to hang out with.
Plus, because of Glazer and Jacobson's contacts, now mixed with Poehler's connections, they have some fantastic guest stars. In the first episode, Fred Armisen delivers a hilarious guest bit that rivals the humor in Portlandia. In the following episodes Rachel Dratch, Janeane Garofalo, Jason Mantzoukas, and Matt L. Jones also guest star.
But the best part of Broad City is that it's a female-centric comedy — which there aren't enough of on television. The comparisons may be getting old, but Broad City is slightly similar to 2011's Bridesmaids in that the show doesn't shy away from even the grossest jokes.
So do yourself a favor and check out Broad City. It's worth it.