Christopher Mintz-Plasse and Nick Braun Dish on New CBS Sitcom — EXCLUSIVE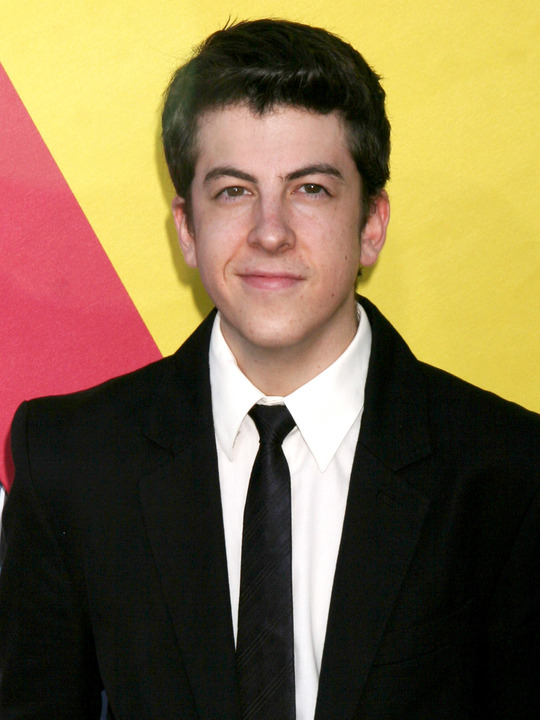 After news broke on Tuesday that the artist formerly known as 'McLovin' had booked a CBS pilot, Friend Me, Hollywood.com visited the set of Christopher Mintz-Plasse's upcoming film, Get A Job, to get the scoop. More details from that hilarious and marijuana-joke filled set visit will be revealed later, but for now, let's hear what Mintz-Plasse and his Get A Job co-star, Nick Braun, had to say about the pilot. 
"It came together really fast," Braun said over lunch. "[Mintz-Plasse] and I basically, the first day we started working on this, fell in love. We realized we wanted to just do every job together." 
Mintz-Plasse and Braun's co-star Miles Teller, as well as the film's producer Michael Shamberg, confirmed the tight bond between the two stars. But Braun noted that there was a third element in this burgeoning love affair: CBS. 
"It's kind of a love triangle between CBS, Chris, and I," he said. (CBS Films is producing Get A Job.) "We're going to write an album for CBS records," Mintz-Plasse added. 
But it was actually the promising plot that sold the two actors on the project. "Really, it's a great show," Braun said. "It's about two best friends. They move out to LA from Indiana — the world is completely unknown, they don't know what's going to happen." 
What does happen is they start working for GroupOn — but that still isn't enough to make Mintz-Plasse's character warm up to the big city. "I'm kind of intimidated by it all," he said. "I like to stay inside and kind of Skype with my old friends and my ex-girlfriend in Indiana." 
"I'm trying to get him out of the house," Braun added. "Im trying to do stuff, and he just won't budge. Then some things happen and it gets a little crazy." 
When Hollywood.com asked if there were any similarities to CBS' other show about two broke 20-somethings living in the big city, Mintz-Plasse and Braun were all laughs. "Two Broke Boys!" Braun said. 
But Mintz-Plasse had another CBS staple in mind: "I thought it would be fun if we did 'Two and a Half Teenagers' — if we did their teenage years, back in the day. That would be nice."
(Nooooooooooo!)
Follow Shaunna on Twitter @HWShaunna