Let's Get Excited About Jane Krakowski, Amy Sedaris, and Rachel Dratch in 'Dead Boss'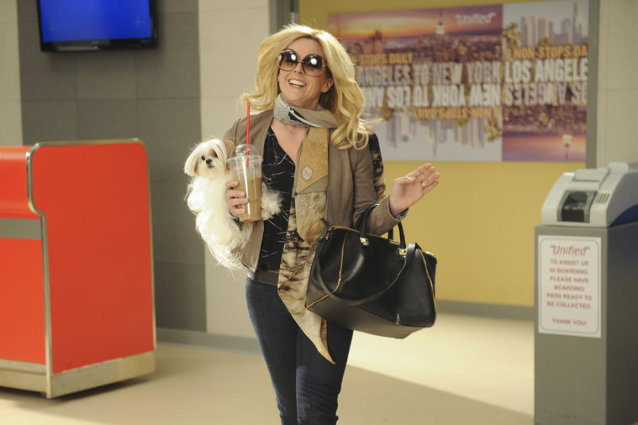 Ali Goldstein/NBC
Thanks to the success of Veep, The Mindy Project, New Girl, Orange Is the New Black and the like, female-driven comedies are no longer the red-headed stepchild of television. Case in point: upcoming Fox pilot Dead Boss, adaptation of a British comedy of the same name. Its cast? So far, almost identical to the guest list to your dream funny lady dinner party.

Jane Krakowski stars in her first post-30 Rock lead role as Helen, a woman falsely accused of murdering her awful boss. Strangers with Candy comedienne and unlikely heir to Martha Stewart's lifestyle queendom Amy Sedaris will play the convict's nosy coworker; and Deadline reports that Saturday Night Live alum Rachel Dratch just signed on as Helen's cellmate, "a sunny but emotionally needy arsonist." Still to be cast is Helen's "trainwreck" sister, her only hope of clearing her name. With how stacked this ensemble is so far, we can only expect another killer name. Is it too early to buy a season pass?
Dead Boss already has serious girl comic pedigree. The original U.K. series was created by Sharon Horgan (Pulling, The Increasingly Poor Decisions of Todd Margaret) and stand-up sensation Holly Walsh; it starred Horgan and AbFab legend Jennifer Saunders. So far, the source material is only one six-episode season old. So the impetus is on the U.S. creative team (which includes Suburgatory producer Patricia Breen) to turn the concept into a viable sitcom in an American network structure. 
But with Krakowski bringing a touch of Jenna Maroney's high-minded disdain, Sedaris full-on conniving, and Dratch turning up the crazy, we can't help but be hopeful. Are you looking forward to Dead Boss? Let us know in the comments.