Season 2 of 'House of Cards' Will Premiere on Valentine's Day… How Romantic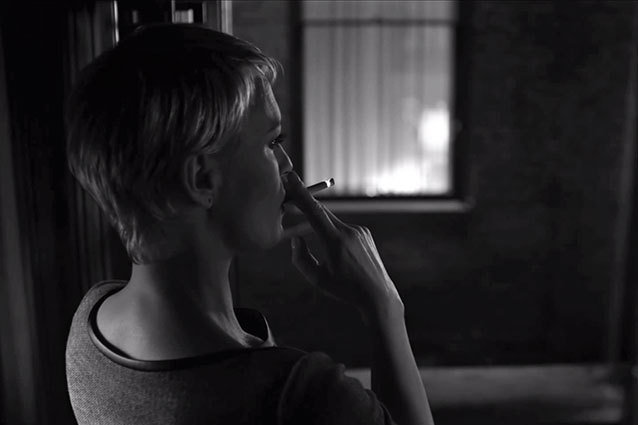 Netflix/YouTube
I guess my TV is going to be my date for Valentine's Day this year. Well, my TV and the surprisingly playful, smoldering, sociopathic, sexual stare of Francis Underwood (Kevin Spacey). Netflix announced via the first teaser trailer for the second season of House of Cards that the binge-worthy show we'll be coming back on Feb. 14, 2014 in its 13-episode entirety.
The 30-second trailer is a black-and-white shot of Claire Underwood (Robin Wright) calmly smoking a cigarette. Any show that can pull off 30-seconds of a character doing basically nothing and still get its audience excited for the upcoming season, is a show worth watching (and the nine Emmy nominations it received can back that statement up).
According to TVLine, during Season 2 we will see "Francis and Claire Underwood continue their ruthless rise to power as threats mount on all fronts. Zoe Barnes, an up-and-coming reporter and Francis's former paramour, is inching closer to the truth about his crimes. President Walker's billionaire confidante Raymond Tusk demands that Francis reciprocate political favors or face retribution. And Claire must confront the increasing glare of the spotlight as it eats away at her and Francis's once private existence. The Underwoods must overcome these dangers — past and present — to avoid losing everything, regardless of collateral damage they leave in their wake." Nothing like some good old mind games, ruthless power plays, and oddly comforting southern talking-head shots on the most romantic day of the year.
But you know what? Now that I've talked it all out, this might be the best Valentine's Day I could have asked for. Cheers, Francis. It's going to be one helluva night.
Follow @CaseyRackham Follow @hollywood_com