Hulu Plus Must-Series: 'American Gothic'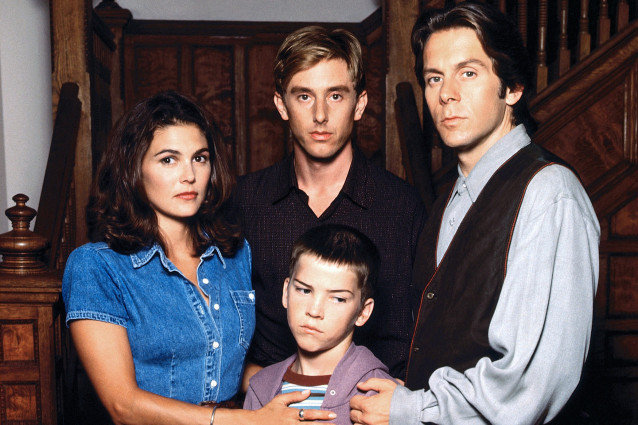 CBS
Before Sarah Paulson scared up fame on American Horror Story,  before Gary Cole became America's least favorite boss in Office Space,  and before Lucas Black played Paul Walker's alternate in the Fast &the Furious  films, they all starred in the amazing short lived series American Gothic.
Caleb Temple (Black) witnesses the murder suicide of his mentally challenged sister Merlyn (Paulson) at the hands of his father. Suddenly, he becomes the obsession of the town Sherriff Lucas Buck (Cole). Merlyn's ghost reveals that Buck's intentions are sinister and she tries to protect her brother from beyond the grave. Caleb's only ally is his newfound cousin Gail Emory (Paige Turco) who is not much of a believer in the occult. Each episode, Caleb's goodness attempts to undo Buck's hold over the inhabitants of Trinity, South Carolina.
The series was penned by 1970s pop singer Shaun Cassidy and produced by Sam Raimi (Spider-Man). Not only did the cast all go on to become popular television mainstays but the series is insanely addictive. It has the same dark and creepy vibe of Twin Peaks with a firmer grasp on the occult mythology. It also relies more on the characters and their motivations than on esoteric mysticism. Instead, it explores the humanity of a small town and the complex relationships therein. Cole's role of Sherriff Buck plays out like the Devil corrupting the town's inhabitants and trying to own Caleb. Paulson also shined despite having a somewhat minor role in the series.
The series was the first major role for Paulson and Black. Black was just a boy at the time and went on to star in Sling Blade, Jarhead, and Fast and the Furious: Tokyo Drift. Cole became a household name after playing Mike Brady in The Brady Bunch Movie and Bill Lumbergh in Office Space.
The series ended prematurely but did have a very satisfying full first season. It's available in its entirety on Hulu Plus.