No, It Okay, Don't Be Cry: The Top 10 Tearjerker Moments On TV In 2012

Dry your eyes, pop culture fanatics, you made it through the 10 saddest moments in movies from the past year. Sadly, (and we really want to emphasize that) we're going to remind you of the 10 moments on television that made you totally lose it. On the bright side, at least you can cry over your favorite TV shows from the comfort of your own home! From shocking character deaths to heartbreaking discoveries, TV really turned up the waterworks quotient this year. But, don't be cry for too long. To spare you (and your non-waterproof mascara) we threw in a few happy tears moments, too. Brace yourselves, there are MAJOR SPOILERS and MAJOR SADNESS ahead in the top 10 tearjerker TV moments from 2012.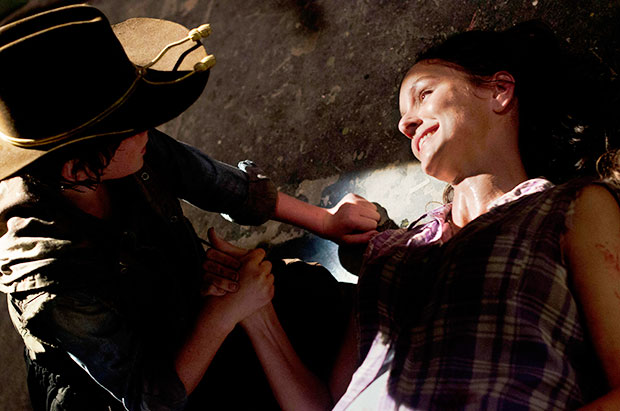 We spent Season 2 being bored to tears by The Walking Dead, so imagine our surprise when we spent Season 3 crying actual tears. For Lori. Let that one sink it. We're still trying to do the same with Lori's (Sarah Wayne Callies) stunningly sad death, in which her own son Carl (Chandler Riggs) had to put her out of misery after a C-section.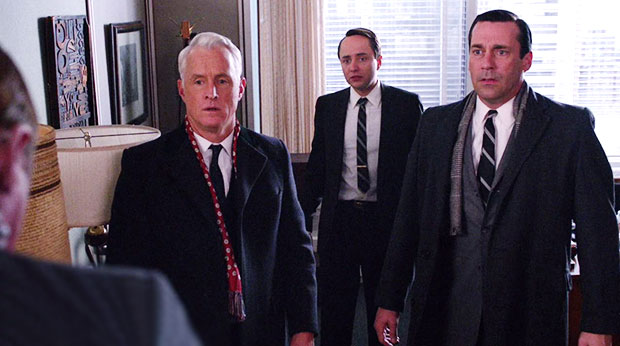 It became more and more apparent as Season 5 went on that things weren't going to end well for poor Lane Pryce (Jared Harris), but no one ever imagined it would be so damn depressing. After Don (Jon Hamm) found out about Lane's embezzlement scheme, he asked him to resign, but Lane left Sterling Cooper Draper Pryce in a much more harrowing fashion: he hung himself in his office. It's an image no Mad Men fan will ever be able to shake.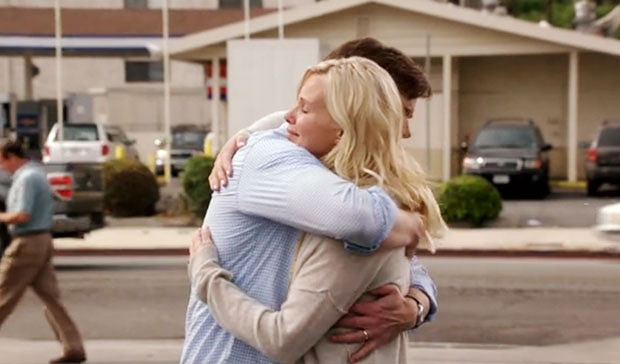 NBC's underrated gem of a drama is always a reliable go-to show when you need a good cry. But this season, it's been a reliable go-to when you need a full-on ugly cry. When Kristina (a seriously Emmy-worthy Monica Potter) discovered she has breast cancer, she had to break the terrible news to her family, starting with her husband Adam (Peter Krause), who could tell with just one look that it was everything they hoped it wasn't. Still, even at her worst, Kristina has continually put the brave in Braverman this season.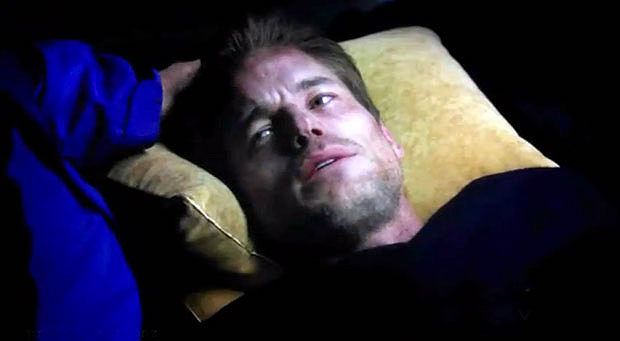 When Mark Sloane (Eric Dane) died on Grey's Anatomy, it was heartbreaking. He had just professed his love for Lexie (Chyler Leigh), only to watch her die. After she died, he clung to life long enough to make it back to Seattle Grace Mercy West to say goodbye to his daughter and all of his friends. Then, he joined his soul mate in death. — Sydney Bucksbaum
Glee: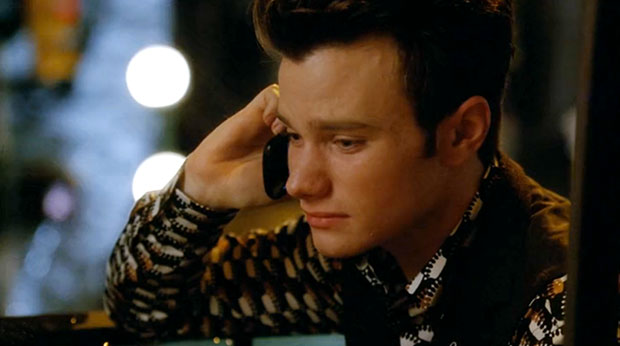 Kurt (Chris Colfer) finally worked up the nerve to start forgiving Blaine (Darren Criss) for cheating on him. He called Blaine; you could see the relief in the latter's face when Kurt offered Blaine the chance for a mature conversation over Christmas break. And then, to cap it all off, they exchanged tearful "I love yous," proving there might still be hope left for these two soul mates. — Sydney Bucksbaum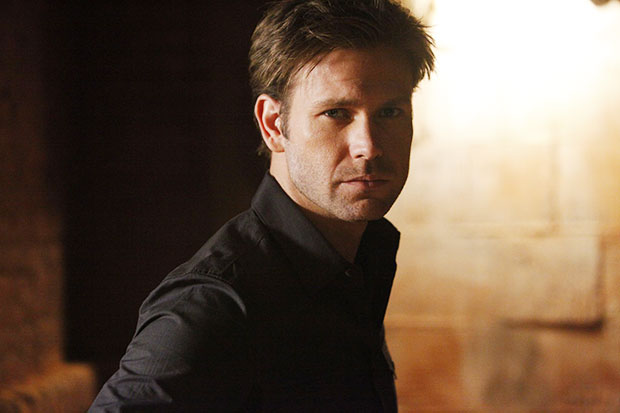 Alaric Saltzman (Matthew Davis) was forced to transition into a vampire-vampire-hunter, he made the choice to not complete the process so his friends would be safe, knowing he would die. He shared one last bottle of whiskey with his friend Damon, and passed peacefully… that is, until a possessed Bonnie (Kat Graham) swooped in at the last minute to complete the process for him. After he died permanently, he showed up as a ghost to say his final goodbye to Jeremy, telling him he has to be the man of the house. Alaric made one more surprise cameo at the beginning of this season, invisible to everyone including Damon (Ian Somerhalder). He sat next to Damon, listening to him rant about being left alone, and summed everything up in one simple sentence: "I miss you too, buddy." — Sydney Bucksbaum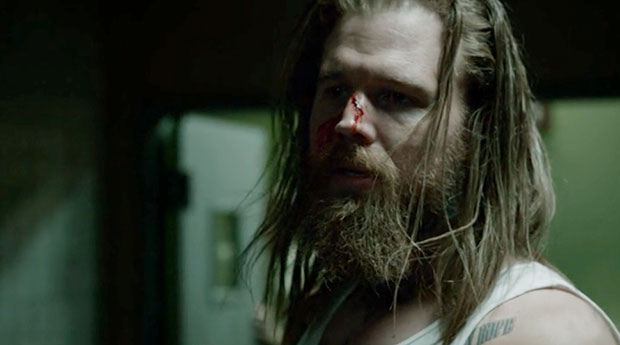 The death of Jax Teller's best friend Opie (Ryan Hurst) was one of the most brutal, heartbreaking deaths in the series history, and probably TV history. Not only did Opie sacrifice himself for the club, submitting to a prison brawl orchestrated by the warden in which multiple inmates are allowed to beat him to death, but we saw every second of it. Left to defend himself with only a lead pipe, Opie is quickly brought to his knees, killed by the final screen-center blow to the back of the head while Jax watches from the next room. No amount of tears could wash that image from an SoA fan's mind. — Kelsea Stahler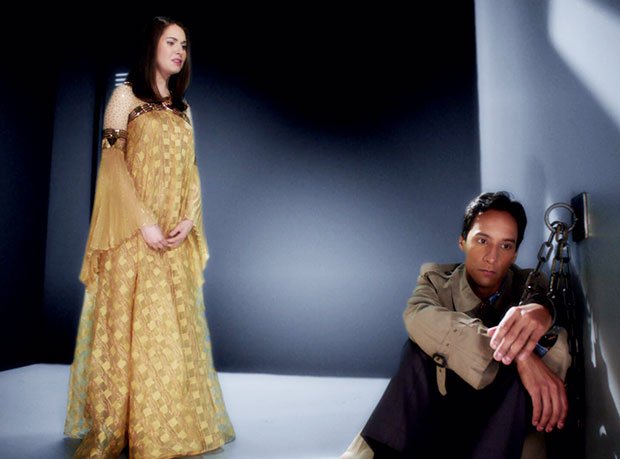 The legendary (and long awaited) "Virtual Systems Analysis" episode of Community sent viewers full-force into the brain of Abed Nadir (Danny Pudi), which is at once hilarious, horrifying, and heartbreaking. When the conclusion of the episode landed Abed into a manifestation of his biggest fears — recalling memories of his time being ostracized, bullied, and shoved into lockers during his middle school days — the oft masked inner pain of the character was revealed vividly. Abed's psychological journey reminded us that no matter how old we grow or how far we go, the children within us — and all the sadness we earned in childhood — will follow us diligently throughout, just aching to take over whenever something frightening or hurtful happens." — Michael Arbeiter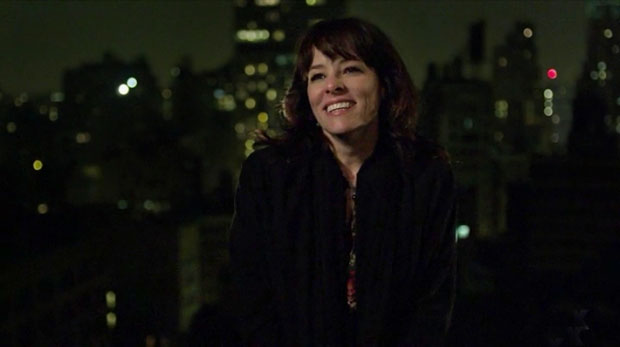 The stellar Season 3 of Louie could make us laugh until we cried (i.e. the doll scene in the finale), but sometimes the groundbreaking show just plain broke our hearts. When Louie (Louis C.K.) went on his date with Liz/Tape Recorder (the brilliant Parker Posey) in "Daddy's Girlfriend, Pt. 2", it became apparent she is someone who is suffering. When they finally make it to the roof, she tells a worried Louie "The only way I'd fall is if I jumped. That's why you're afraid to come over here. Because a part of you wants to jump, because it'd be so easy. But I don't want to jump. I'd never do that. I'm having too good of a time." But its obvious, from the sadness and desperation in her eyes, she's thought about it. She's always thinking about it. The scene is even sadder when you know what eventually happens to her character at the end of the season.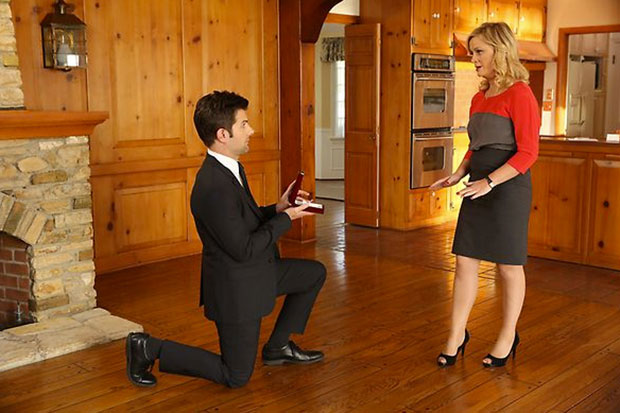 See! Like we promised, it's not all super sad stuff. Who didn't cry the happiest of happy tears when Sexy Elf King Ben Wyatt (Adam Scott) proposed to the world's greatest human ever Leslie Knope (Amy Poehler)? She didn't want to forget a single moment of the romantic surprise, and neither did we.
[Photo credits: AMC (2), NBC, ABC, Fox, The CW, FX, NBC, FX, NBC]
More:
The Miserable: The 10 Saddest Movie Moments in 2012
Death, Destruction, and Klaine: The Year in Television Spoilers
Staff Picks: The 15 Best TV Shows of 2012 (And the 5 Worst)

Kim Kardashian Is Pregnant! How Kanye Broke the Surprising News