'Scream' Series Heading To MTV: The Saga of Sidney Prescott to Continue?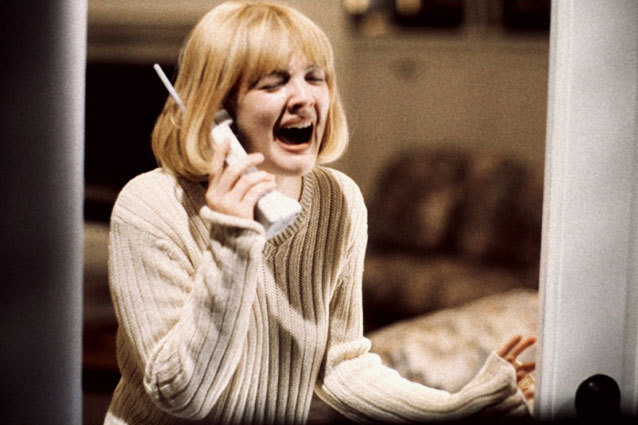 Thanks to its whip-smart brand of self-aware and pop culture-savvy humor, Scream (and Scream 2, for that matter) brought the horror genre back to life in the late '90s. Scream 3 and Scream 4, on the other hand, effectively reminded us that everything the '90s made cool, the 2000s have destroyed. 
Still, the bloody, hilarious, and scary saga of Sidney Prescott (Neve Campbell) and her band of fortunate and unfortunate friends (RIP Randy) and foes is regarded as one of the all-time great horror movie franchises. So it's of no surprise that MTV (the very network whose viewers went out in droves to see the films) announced on Thursday at their upfront presentation that they would be bringing Scream to the small screen. It's especially no surprise considering they've had success with adapting Teen Wolf and making it their own. 
But, here's where it gets a little scary: according to release from the cable network, "MTV and Dimension Films are in discussions with various writers for the potential series which would be slated for a summer 2014 debut on the network." Unless one of those various writers includes the brilliant scribe of the original, Kevin Williamson, this could spell trouble.
Other things to consider: will the "new" Scream stray from Sidney entirely and just use the famous horror namesake, like Bates Motel is doing over on AMC? (There's certainly no mention of Campbell joining on for the series). Will it follow the diabolical masked killer week in and week out, like, say The Following? Will it slaughter whatever good memories we have from the first two movies (and some of the fourth, admittedly)? It's as nerve-wracking to think about as Drew Barrymore's brutal opening scene in the 1996 original. 
On the bright side, the release adds that "Dimension Films is in discussions with the films' original director Wes Craven to direct the one-hour pilot." Okay, this might just be a scream after all. And hey, anything is better than Scream 3. 
More:
Why Slasher Cinema is No Longer Killer 
'Bates Motel': Why Hitchcock Would Approve
'Scream 4' Trailer — Watch  
---
From Our Partners


50 Worst Celeb Mugshot Fails (vh1)


33 Child Stars: Where Are They Now? (Celebuzz)