Is It a Problem That 'The Mindy Project' Is Losing So Many Female Characters?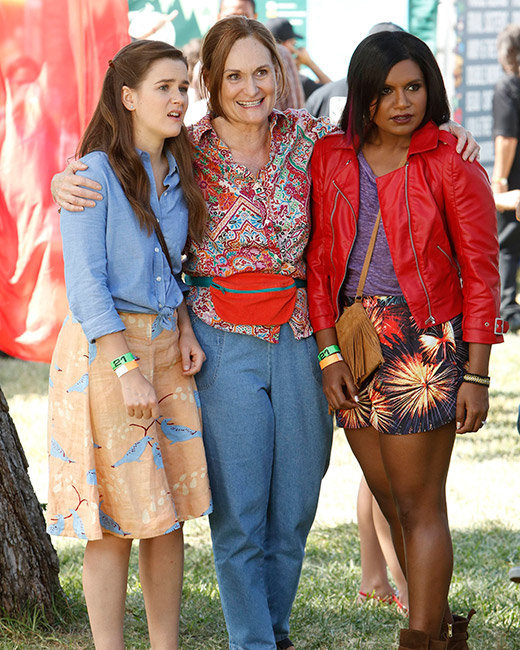 Greg Gayne/FOX
The Mindy Project sure gets a lot of flack, considering the fact that it's one of the more progressive shows currently on TV – one of the only, in fact, to star a woman of color. Oh, and there's the little detail that it's also written and produced by said woman of color. To pay credit to Mindy Kaling, of whom I'm a big fan, she is one of the few figures in network TV who seems to be making a difference.
But that doesn't make it any easier to watch as many of her female characters slowly get sidelined in favor of new male characters. Shauna is all but a dim memory, and Gwen Grandy, along with pretty much all of Mindy's female friends, have disappeared from the fabric of the show completely. Zoe Jarman's hapless receptionist Betsy Putch is the latest to leave the show, after a season wherein she got roughly one line of dialogue per episode. Even the female cast members that remain (Xosha Roquemore and Beth Grant) are, in general, woefully underused.
Jarman's departure has extra sting to it, as she was one of the last original cast members left standing. And the fact that she's the latest in a long string of ladies to leave the show, likely for good (she's been invited to guest star in sSeason 3, but hey, so was Anna Camp) doesn't exactly bode well either.
Kaling has said that above all, she just wants "to use funny people." We're all for that, but would it hurt to audition a few extra actresses before hiring another funny man? Our fingers are crossed for an ultra-talented comedienne to join Shulman and Associates as Betsy's replacement… or better yet, another doctor.