TV Tidbits: 'American Horror' Star Taissa Farmiga May Return, CW Goes 'Hunger Games'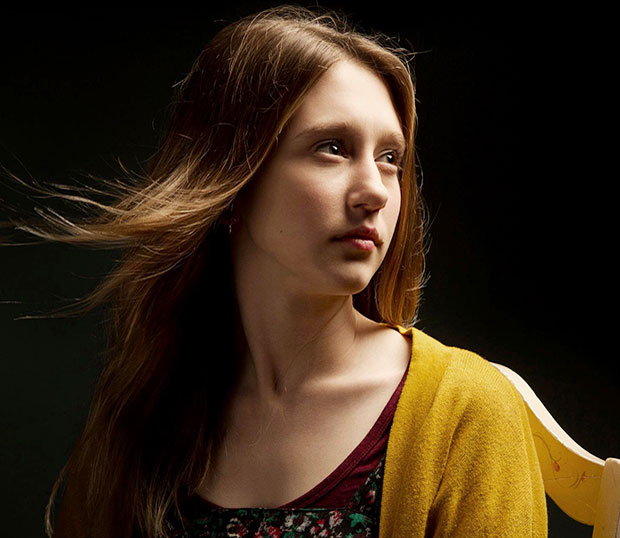 The CW Has Changed Its Mind: It's baaack! The Selection — a Hunger Games-esque pilot based on a novel by Kiera Cass that was initially made for this year, has been given new life. The show is set 300 years in the future, and it stars a young woman named America Singer who goes on a Bachelor-like competition show to be the nation's next queen. Friday Night Lights' Aimee Teegarden starred in the original pilot, but she is not attached to the rewritten version. [EW]
Showtime Goes There: Showtime has lately become known for its controversial programming, and they won't be stopping anytime soon: The cable network has put in development a neo-Nazi drama called The 4th Reich, executive produced by Robert De Niro and Jane Rosenthal. Showtime describes the show as American History X meets The Town, and it will focus on a South Boston ex-con who has to balance his old 'Brotherhood' with his status as an FBI informant. [Deadline]
Violet Returns?: American Horror Story: Asylum ends its run tonight, but, as always, creator Ryan Murphy is making plans for next year. He's already confirmed that Jessica Lange, Evan Peters, and Sarah Paulson will return for Season 3, and now he's in talks with a Season 1 star — Taissa Farmiga — on a possible return. If it ends up working out, Farmiga — who played very troubled teen Violet — would be one of the leads. [EW]
New Girl Gets Shameless: A little bit of Chicago is coming to LA! Steve Howey — who plays Kev on Showtime's hit family dramedy — will guest star as an intense pro football player that Winston interviews. He later attends a party at the loft, and sets his eye on Jess… but wait, isn't she taken? [TVLine]
Army Wives Return: The wives of the army are back! Season 7 is set to debut on Lifetime on Sunday, March 10, the network said in a release. This year, there will be some star-powered new blood on the show: Ashanti, Torrey DeVitto (Pretty Little Liars, The Vampire Diaries), Elle McLemore (Bring It On) and Jesse McCartney have joined the cast.
My Name is Earl Reunion: Greg Garcia
is blending his two TV worlds once again and the cast of
My Name is Earl
is coming to
Raising Hope
.
Jason Lee
will return as faded rock star Smokey Floyd, and
Jaime Pressly
and
Ethan Suplee
will play Burt and Virginia's neighbors Donna and Andrew. But what is causing this amazing reunion you ask? Hope's 3rd birthday party of course!
[TV Line]
Follow Shaunna on Twitter @HWShaunna
[PHOTO CREDIT: FX]
MORE:
TV Tidbits: Seth MacFarlane's New Series; 'Arrow' Nabs Another 'Doctor Who' Alum
TV Tidbits: 'The Vampire Diaries' Takes a Bite Out of Ratings
TV Tidbits: Meredith Vieira In Talks To Host Her Own Daytime Talk Show

Child Stars: Where Are They Now? (Celebuzz)

Craziest Celebrity Swimsuits Ever (Celebuzz)