Why We Can't Wait for 'Doll & Em'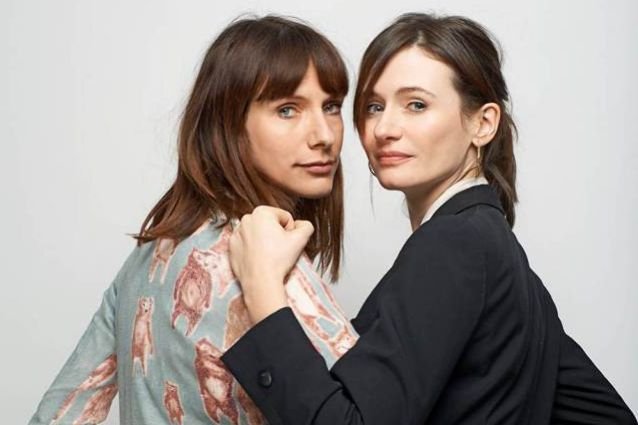 SkyTV
If the teaser for HBO's Doll & Em is any indication, we're in for a real treat. The six-episode comedy series premieres on Wednesday, March 19 at 10 PM ET/PT, and is co-written by its stars, Emily Mortimer and Dolly Wells. Below are a few reasons why we can't wait for it to begin.
Emily Mortimer and Dolly Wells
Mortimer is one of the best actresses around, and she's criminally underrated. Films like Match Point, Lovely & Amazing, and Our Idiot Brother prove that she has the comedic and dramatic chops, and she elevates HBO's The Newsroom with her performance as MacKenzie McHale. It's about time that a project revolves around her. Wells isn't as famous, but Doll & Em has the potential to make her a star.
It's on HBO
Say what you will about its competitors, but HBO still offers the best and most innovative television around. Lately, shows like Veep and Girls have been highlights, and Doll & Em looks to join them.
Female friendship
Unlike Girls, which centers on four 20-something New Yorkers, Doll & Em is about two 40-something Brits as they navigate show business. This is a refreshing shift, and with Mortimer and Wells at the helm, it's doubtful that the show will be as unrealistic as Sex and the City.
A new perspective on Hollywood
There have been a number of HBO series about Hollywood including Entourage and Extras, but Doll & Em looks to offer a new perspective. The actresses will be playing versions of themselves, and plenty of Hollywood movie stars will be guest starring.
Something to look forward to on Wednesday
In a brilliant programming move, HBO will air Doll & Em on Wednesday instead of Sunday. This means that we actually have a quality program to watch in the middle of the week.