'My So-Called Life' Fans Should Be Excited for 'Roadies'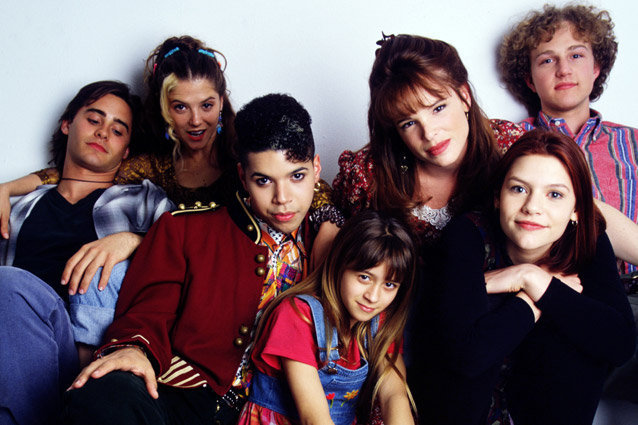 ABC
Legions of Angela Chase fans are about to have a new hero to worship. Winnie Holzman, the creator of the cult hit My S0-Called Life, will be the showrunner for the upcoming Showtime series Roadies, the pilot of which was written and directed by Cameron Crowe. In a plot reminiscent of Crowe's film Almost Famous, the ensemble comedy will take place on a rock tour across the United States, and will focus on the people who work behind the scenes. A pilot is currently in development, and according to NikkiFinke.com, if the network decides to move forward with Roadies, Holzman will take over starting with the second episode. It might not be a My So-Called Life reunion, but for fans of the show, it's still worth getting excited over. 
Though it only lasted one season, My So-Called Life has become a cult hit thanks to its honest, realistic protrayal of teenagers and the issues they deal with, and Angela Chase, Rayanne Graff, Rickie Vasquez and Jordan Catalano have turned into cultural touchstones. Since its cancellation, fans have been looking for another show that will fill the void left by the loss of their favorite characters and another teen TV show that isn't too preachy or unrealistic. And while it's been too long since the time we spent at Liberty High School for a renunion or reboot, it seems like Roadies might be just what fans need to move on. 
In subject, Roadies is nothing like My So-Called Life; where one was about regular students in a normal high school, the other will be set on a rock tour, which is perhaps the most glamourous and intriguing location imaginable. However, Roadies isn't about the celebrities on stage. It's about the regular people who do the hard work of setting up and tearing down equipment and keeping the show running smoothly. They have the least glamorous job on the tour, but they're the most in touch with reality. By focusing the show on the roadies, Holzman will be able to keep things grounded and authentic in much the same way that she was able to make Angela feel like a real person you might have hung out with.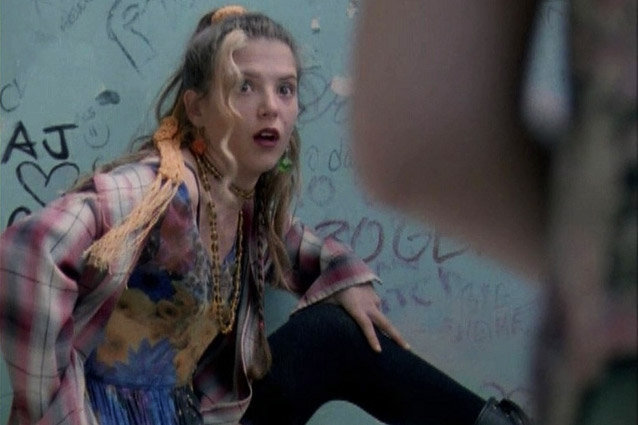 ABC
Exploring that realism is part of the reason why it makes sense to air Roadies on a channel like Showtime, which gives the writers more freedom with what they can include. Though showbusiness is glamorous and fun, it has a dark side, and it wouldn't be realistic for the show to leave those aspects out. On Showtime, Holzman and the writers would be able to showcase some of the seedier things that happen on a rock tour, without having to worry about network standards and censors. But while many shows would glmaorize the darker elements of the rock and roll lifestyle, Holzman will likely find the right balance in order to keep things grounded and avoid showcasing twisted or disturbing things just for the sake of shock value. It might sound like an impossible feat, but if anyone will be able to keep a show about rock stars grounded, it will likely be Holzman. Plus, thanks to her work on Broadway with the hit show Wicked, she'll also be able to ensure that the show has enough flash and spectacle, without letting it overwhelm the characters at its heart. 
Moving to a more mature channel is also fitting for a follow-up show to My So-Called Life. Just as the fans of My So-Called Life have grown up and now have more adutl conflicts and concerns, so does Holzman's show. Though we're sure that Roadies will deal with the usual television issues of identity, friendship and romance, the content of the show will likely be a lot more mature, and will probably have larger consequences than many of the issues that My So-Called Life dealt with. Of course, it's thanks to that show's darker, more dramatic storylines that we can have confidence in Holzman's handling of whatever conficlts arise on Roadies, as well as her talent at giving the stories the right amount of depth and emotional weight. 
My So-Called Life dealt with a lot of the same issues that Crowe handles in Almost Famous: struggling to figure out who you are, breaking away from the preconceptions that people held about you, learning that the people you idolize and worship might not be worth your attention, how to car for a friend who is struggling, navigating complicated relationships and love triangles of every permutation. That's why Holzman is the perfect choice for Roadies, which seems as if it will focus on a lot of the same elements as Almost Famous. Her expereince with those themes will help Roadies hit the right emotional beats and make sure that it stays true to its message, and maybe even help it become another classic. Besides, William and Angela, Russell and Jordan and Penny Lane and Rayanne already have plenty in common, so Holzman should have no problem handling whatever new characters Crowe comes up with. 
It might not be the same as My So-Called Life, but Roadies has the potential to be just as entertaining, relatable, and long-lastig thanks to Holzman's involvement. Sure, Crowe is the bigger name, but when it comes to writing shows with heart and autheticity, there's nobody we'd trust more than her.