10 Other Shows That Should Be Banned Instead of 'The New Normal'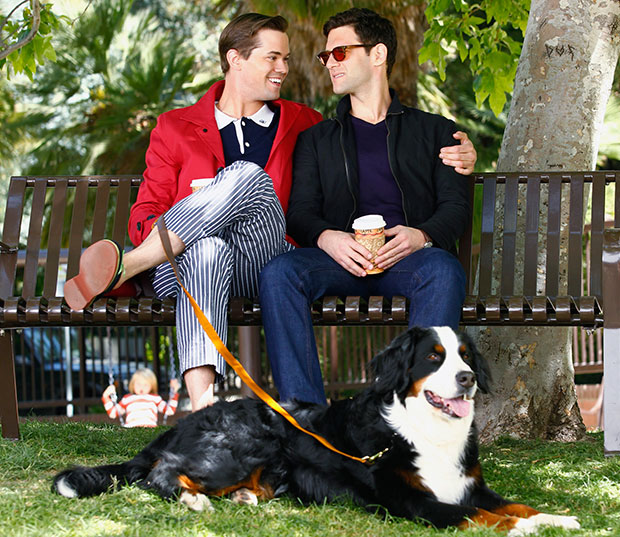 Salt Lake City's famous NBC affiliate KSL is at it again. Last year they
banned The Playboy Club
for being too titillating for its viewers (really, it should have been banned for being a smudge on the good reputation of the Playboy Bunny). Now the station has banned
The New Normal
,
Ryan Murphy
's new sitcom about a gay couple, the woman they hire to carry their surrogate baby,
Ellen Barkin
as her conservative grandmother, and
NeNe Leakes
as…well, NeNe Leakes. 
"From time to time we may struggle with content that crosses the line in one area or another," Jeff Simpson, CEO of Bonneville International (which owns KSL) told the Salt Lake Tribune. "The dialogue might be excessively rude and crude. The scenes may be too explicit or the characterizations might seem offensive… For our brand, this program feels inappropriate on several dimensions, especially during family viewing time."
You know, he might be on to something here. Why should we stop at denying viewers the choice whether or not to tune into a show when we should just get rid of it altogether? That would make this a much better country! Here are 10 other shows that should be barred from the airwaves. Sure, we might have a little bit less fun, but it's what we need for this great nation of ours to survive, especially during family viewing time.
Animal Practice: I'm sorry, but evolution is only a theory. It is crazy to think that people came from monkeys, but to think that a monkey could be a doctor? Well, that's sacrilege and should not be tolerated.
House Hunters: Remember when the mortgage crisis nearly collapsed the economy? Well, maybe there wouldn't be so many new home owners if this show didn't make it seem like so much fun. And it's filmed in Canada where they have universal health care. Socialists.
Once Upon a Time: Do all those fairy tale characters have their green cards? Why are they working here and taking American jobs? That is just not fair.
The Big Bang Theory: This show is fine, but it really needs a name change. What are the creationists going to think?
Dancing with the Stars: Have you seen what those women wear? I have handkerchiefs that are bigger than their skirts. And then men touch them! Oh!
Pretty Little Liars: Lying is bad for you. So is texting. And ghosts.
The Mob Doctor: Glorifying gang violence! Not on my watch.
Raising Hope: Serial killers should not be encouraged to have such cute babies. Also, continuously forcing Cloris Leachman to work is elder abuse.
The Good Wife: Divorce shouldn't be nearly as glamorous as Alicia Florrick makes it seem. And what is this about her going back to work? What, isn't being a mom enough?
Teen Mom: Duh.
Follow Brian Moylan on Twitter @BrianJMoylan
[Photo Credit: Trae Patton/NBC]
More:
First Look: Ryan Murphy's Sitcom 'The New Normal'
Ryan Murphy's 'The New Normal' Protested by One Million Moms