15 TV Characters with Style Unsuitable for the Red Carpet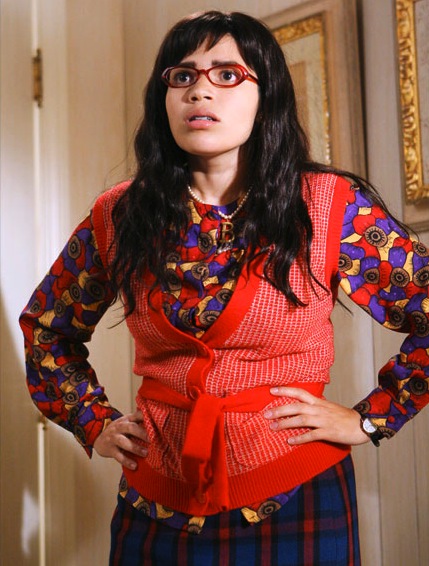 The 2012 Emmys are Sunday, and you know what that means? Dresses. And suits. Lots and lots of dresses and suits. And designer names being dropped, fancy up-dos, jewelry that requires body guards, and red-soled shoes. At the Emmys, the red carpet is the main event.
We love getting to see our favorite TV actors all gussied up for their big night out. But, while we clamber to see Claire Danes' (sure to be) stunning gown and Jon Hamm's impeccable tux, other actors' looks cause us to breathe a sigh of relief. Because, you see, their characters' fashion choices leave quite a bit to be wanted. We can't wait to see Bryan Cranston take home his fourth Outstanding Lead Actor in a Drama Series statuette, but we're even happier he'll (probably) do it without his Heisenberg hat. Debra Messing will undoubtedly turn heads as she walks down the carpet, as long as she leaves her Smash scarves at home. Click below to see more terrible TV fashion that should stay far away from the red carpet.
GALLERY: 15 TV Characters With Style Not Allowed on the Red Carpet
Follow Abbey Stone on Twitter @abbeystone
[Photo Credit: ABC]
More:
10 Most Unrealistic Pop Culture School Clichés — GALLERY
Emmys 2012: Can 'Modern Family' Be Beat or Is It Simply the Best?