'30 Rock': Chronicling the Final Chapter — Week 3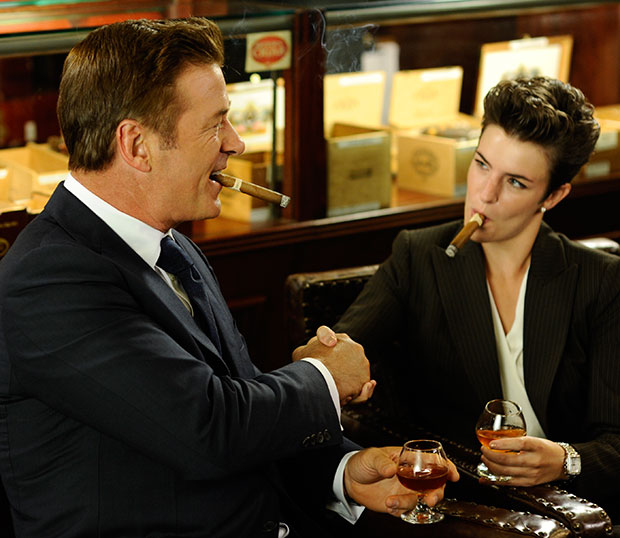 Any longtime fan of 30 Rock will solemnly admit that the show is not what it used to be. This isn't a rarity for a long-running sitcom, but it certainly hits extra hard with Tina Fey's former wonder. When 30 Rock aired, it was unlike anything else on television. When it really hit its stride towards the end of the first season, planting a golden age that would last all the way through its second and into its third years on air, it created a wholly strange, fantastic, incomparable sense of humor that the great Alan Alda even remarked to have never seen before in his varied showbiz career.
While the seventh and final season of the NBC series is a far stride from its younger self, this week's episode at least tackles one of the most important elements with which the show's dawn was imbued: feminism. From the get-go of 30 Rock and her career as the showrunner of TGS, Liz Lemon has faced challenges striving to live and create in a male dominated world and business. When Jack Donaghy first took over NBC in the 30 Rock pilot, he changed the focus of Liz's The Girlie Show to attract the coveted 18-49 male demographic, replacing headliner Jenna Maroney with Tracy Jordan. Many of the series' episodes, notably Season 1's "The C-Word" and Season 5's "TGS Hates Women," have devoted their themes to Liz's plight to be respected and appreciated as a woman in her line of work. To an admittedly less effective degree, this week's "Stride of Pride" has Liz fighting in the name of women once again. Her goal: to prove that women are just as funny as men. Her adversary: Tracy, perhaps as an Archie Bunkerian tool to prove just how stupid anyone who thinks otherwise actually is.
It is important that 30 Rock round out its run with an acknowledgement of the building blocks that made it so wonderful in the first place. While it always operated largely on its unique rapid fire comedy, the show's spirit was invested in Liz Lemon's journey to debunk the Cro-Magnon leanings of alpha males like first season Jack, Dennis Duffy, and many of her other opponents throughout the years. As such, a revival of this theme, if only to give Liz an ultimate win (or a Liz Lemon version of a win), is necessary.
Liz Lemon vs. Sexism
Tracy tweets a message (@therealstephenhawking, no less) that "women are not funny. Never have been, never will be." It's interesting to note, firstly, that Tracy has become the show's go-to filler character in the seventh season. In the season premiere, he played the goodhearted voice of reason that tried to distance his pal Kenneth from his toxic relationship with Hazel. In the second episode, Tracy didn't instigate much of anything, but instead was tasked with parodying the Republican Party's fictional vice presidential candidate, Gov. Dunston. And now, he's the villain — an infantilized villain without the capability to do any real damage.
Liz takes lengths to prove to Tracy that women are funny, becoming more and more infuriated by his stubbornness and insistence that even monkeys are funnier than women (to his credit, monkeys are funnier than all people). Eventually, Liz becomes so fed up that she brings out the big guns: a sketch that Liz and Jenna created back in their Chicago days, wherein Liz plays an attentive doctor and Jenna plays a nubile preteen patient. The glory of expositional narration (musical expositional narration!) and the laughter of the entire TGS staff, Tracy included, proves that Liz's and Jenna's unseen sketch is a comedic masterpiece, thus marking her the victor of this fight. But Tracy only admits that the humor lies in Liz's depiction of a female doctor, which at first enrages her… until she just sighs and chalks it up as the closest thing she's going to get to a win. Today's Liz Lemon might disappoint the Liz Lemon of 2006, but at least she's learned to find a way to be happy.
See, now that Liz has a positive life outside of work, she no longer needs to invest herself completely in these arguments, no matter how important they might be. Liz and Criss are still trying to conceive; she has become more comfortable with her sexuality, which prompts her to seek a highly belated Sex & the City-inspired friend group in Sue, Cerie, and whatever other female friends she can conjure up (also to no avail). But although Liz technically doesn't claim victory in either of her efforts this week, she's still satisfied. Life is on the right track for ol' Liz Lemon.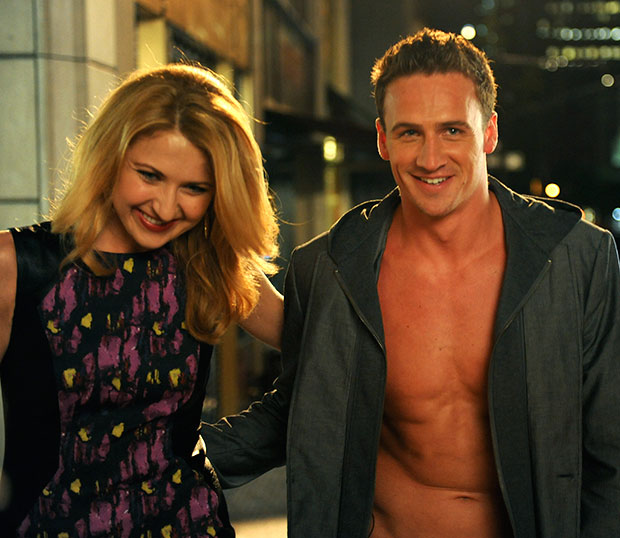 Jack Donaghy vs. His Own Age
While Liz's plight against sexism has been a forefront battle on 30 Rock, a subtler warfare has existed between Jack and his own age. Jack's marriage to Bianca fell apart when he couldn't keep up with her. His engagement to Phoebe (you probably don't remember her) showcased Jack's desperation to feel young again. He has striven to prove to Don Geiss, to Devon Banks, to himself that he is nowhere near over the hill, always kindling the fear that his best years might be behind him.
This week, Jack takes on a slew of female suitors, each satisfying a different "desire" of his: affluence, intellect, fun, and the token "sex idiot." Once he learns that his favorite of this troupe, Pizzarina Sbarro, has her own collection of men, he assembles the lot (sex idiot Ryan Lochte included) to determine which role he satisfies. To his horror, he's the Elektra Complex-driven father figure. Jack has to finally admit that he's old.
Unexpectedly, it is Jenna who helps Jack come to terms with this. Historically, Jenna has always been terrified by the prospect of aging, but this week advances her to a new enlightenment: by leaking a false story that she is actually 56, Jenna effectively cements her reputation as seeming and looking young for her age. It's not particularly healthy, moreover ill-conceived, but it seems to make her feel more at ease with herself. Jenna offers Jack some advice about accepting yourself and aging gracefully, pointing out the perks of "seniority." And it works: we see Jack cuddling up next to Pizzarina with a bowl of soup and grumbling gripes about how Chubby Checker ruined the good old days of dancing for everyone. He seems happy.
30 Rock might not be handling them as expertly as it once would have, but it is intent on revisiting its old cornerstones in this final season. We want to see Jack and Jenna come to terms with their on-in-years insecurities; we want to see Liz find happiness; we want to see Tracy say stupid things. And this episode gives us a little of all of that.
[Photo Credit: Ali Goldstein/NBC (2)]
More:
Parks and Recreation Recap: Sexytimes at Pawnee Senior Center
The Vampire Diaries React: I Was Bawling Like a Baby
It's Always Sunny React: This Is How We Do It
From Our Partners:

Justin Timberlake and Jessica Biel Celebrate Wedding Weekend in Italy — PHOTOS
(Celebuzz)

'Hunger Games' Stars Jennifer Lawrence, Josh Hutcherson Pose With Fans at Atlanta Movie Theater — PHOTOS
(Celebuzz)