'Amazing Race' Apologizes for Offensive Depiction of Vietnam Memorial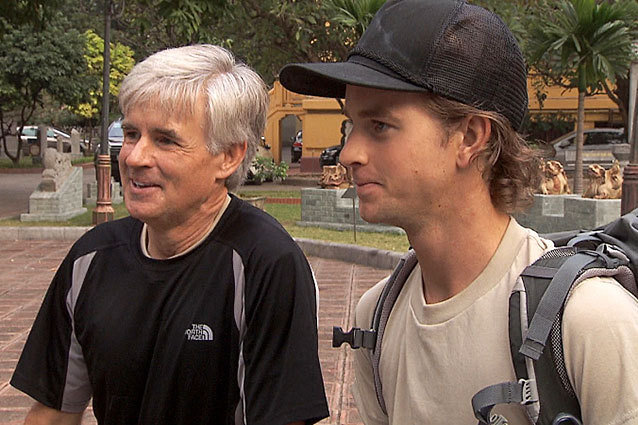 Fans of The Amazing Race might recall a baste taste in their mouths after last Sunday's (Mar. 17) episode, the fifth leg of Season 22, which set its competitors in Vietnam. The CBS series utilized a Hanoi-based war memorial site of a crashed American B-52 plane in one of its challenges, forcing contestants to search the site for a clue that would take them to the next of the episode's events. Not surprisingly, the challenge rubbed many a viewer the wrong way — the VFW (Veterans of Foreign Wars) organization included. As a result, The Amazing Race instituted an apology on the subsequent installment of the series, which aired Sunday Mar. 24.
RELATED: 'The Amazing Race' Recap: The Devil In the Details
The Amazing Race host Phil Koeghan introduced the episode with the following statement: "Parts of last Sunday's episode, filmed in Vietnam, were insensitive to a group that is very important to us — our nation's veterans. We want to apologize to veterans, particularly those who served in Vietnam, as well as to their families and any viewers who were offended by the broadcast. All of us here have the most profound respect for the men and women who fight for our country."
The 22nd season of The Amazing Race will continue on, taking its competitors to locations like Botswana, Germany, and Switzerland.
Follow Michael Arbeiter on Twitter @MichaelArbeiter
[Photo Credit: CBS]
---
You Might Also Like:


Topanga's Revealing Lingerie Shoot: Hello '90s!


25 Stars Before They Were Famous