Are Some Actors Cursed to Kill Shows?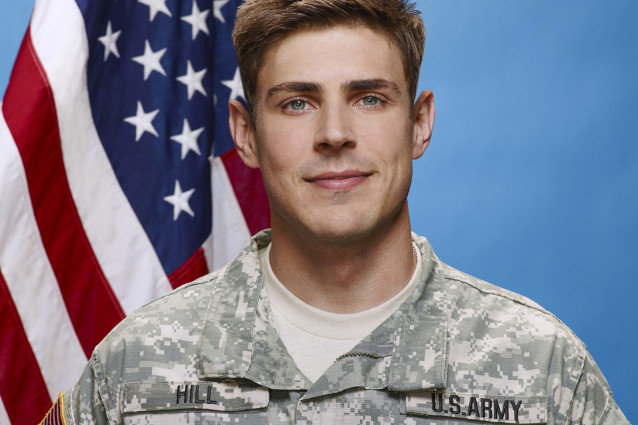 Tommy Garcia/FOX
Casting is a complicated business. You have to choose an actor with enough charisma and good looks to have audiences fall in love with them. You need someone with strong comedic or dramatic acting skills to deliver week after week. Then you have to factor in a person's ability to handle the pressure, business, and the whole host of behind-the-scenes magic that goes into making television. But what if there is something else? Some shows can be utterly amazing and yet die a horrible death. Is it possible that some actors are just cursed? 
Lowell is charming and has the perfect blend of approachability and sex appeal. Plus, he's got dreamy blue eyes. And yet, he has starred in multiple failed shows. He started his television career on Life As We Know It.  He played an awkward boyfriend to Kelly Osbourne's buxom, outspoken high school girl. He was added as a series regular to Veronica Mars  which was soon cancelled. Also, sad to say, Private Practice seemed to find its stride after they killed off his sensitive, junkie-loving midwife character, Dell. His upcoming series Enlisted  looks like it may be quickly dispatched. If it was just a military ensemble comedy it could take off like the sleeper hit Brooklyn Nine-Nine. But the show looks like it has a bizarre Three Stooges sibling angle combined with its military premise. It brings flashbacks to the ill-conceived Goodwin Games.
Perry starred in Aaron Sorkin's follow up to The West Wing, Studio 60 on the Sunset Strip. Despite his success with Friends, Perry has had more than his share of failed series under his belt. Before starring on the popular '90s sitcom, he starred in multiple failed vehicles including Sydney with Valerie Bertenelli, Second Chance, and Home Free. He recently starred on the failed series Mr. Sunshine that was cancelled so fast it might be confused for the follow up, Go On. Unfortunately, Go On was actually a halfway decent series with a uniquely emotion-driven premise. Hopefully he can find a series that will exorcise Chandler Bing from his repertoire. 
Gorham is talented, funny, charming, and has a set of abs like nobody's business. He has starred on multiple amazing series with cult-followings that ended prematurely. He starred in Ryan Murphy's first series, the high school comedy Popular. He played a time-traveling astronaut in the series Odyssey 5  and an enhanced man, Jake 2.0.  He was in the suspense series Harper's Island  and the medical drama Medical Investigation. He was also one of the best guest stars on the prematurely canceled Ugly Betty. He even tried his hand at sitcoms in the hilarious sitcom Out Of Practice with Ty Burrell. He may have broken his losing streak with the Piper Perabo spy series, Alias Covert Affairs. He plays blind tech expert Auggie Anderson and the series has lasted four seasons. 
Harrison is a gifted comedian and the right blend of awkward geek and dreamboat. However, he hasn't been able to get a show to last. He starred in two seasons of the very funny series The Loop  about a twenty-something in the work force. In Reaper, he played a burnout whose parents sold his soul to the devil. He joined the cast of the remake of V and the show was swiftly canceled. Breaking In was a pretty intriguing sitcom starring Christian Slater about a team of security experts comprised of gifted thieves, but it too didn't last.