'Arrested Development' Season 4 Casts Conan O'Brien and Andy Richter (and His Quints)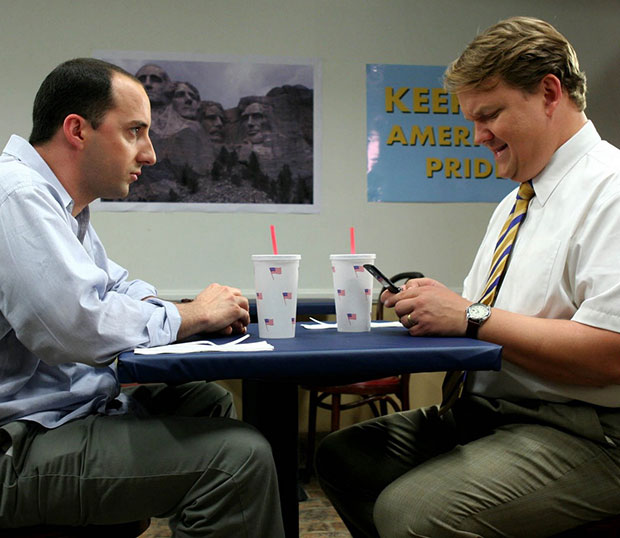 On the next Arrested Development: Andy Richter will return… along with Donnie Richter, and Chareth Richter, and Rocky Richter, and Emmitt Richter. The quintuplets will have even more company when Richter's cohort Conan O'Brien also makes an appearance in the highly anticipated upcoming fourth season. 
That was the awesome announcement that star
Will Arnett
made during his visit to
Conan
on Tuesday night. Arnett initially said he didn't want to give away any spoilers (oh
COME ON
!), but after giving a knowing glance towards O'Brien and Richter, he told the audience, "There are a few people on this stage tonight who are a part of [Season 4]…And I think we know who we are." 
While I'm still waiting for the announcement that poor Steve Holt — 
STEVE HOLT
— will be back, the growing number of
Arrested Development
cameos brings me so much joy I could just do the chicken dance right here and now. In addition to Richter,
Carl Weathers
, 
Scott Baio
,
Henry Winkler
,
Liza Minnelli
,
Judy Greer
,
Mae Whitman
(who? her?), and
Jeff Garlin
will all reportedly reprise their roles for the long-awaited Netflix return of the Bluths and their equally insane acquaintances. 
I can't begin to imagine what the Richter quintuplets will be up to, but I'm certain Mitchell Hurwitz will have something deliriously brilliant in store for them. Coco, too. Watch the exciting, fan catnip moment with Gob himself from last night's Conan here: 
[Photo credit: FOX] 
More: