'Arrow' Season 2 Scoop: Will Seth Gabel's Villain Return?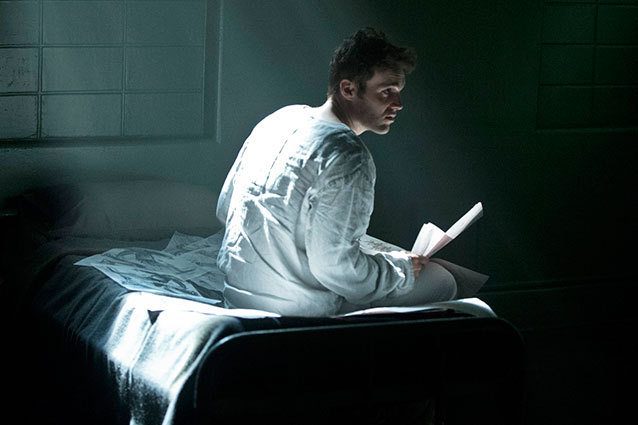 Arrow fans prayed, and the Arrow gods listened: April 3's "Unfinished Business" will not be last time Seth Gabel graces our small screens as the delightfully, deliciously unhinged villain The Count.
Though Gabel recently signed on to ABC's sexy drama pilot Gothica, he made sure his contract would allow him to come back to Arrow in the future. "He actually asked as part of his deal to have outs to do Arrow and return on the show," Arrow's executive producer Marc Guggenheim revealed to Hollywood.com at WonderCon. "I'm really glad he did that because my wife [Tara Butters] is executive producing that pilot and lord knows I don't want to be beholden to her. It's like, 'Honey, I don't know what to tell you, contractually Seth is able to come back.'"
You hear that, Arrow fans? Even the bosses over at The CW's newest hit drama are as obsessed with bringing Gabel back as we are! "It's so great to have Seth Gabel back, we just adore him," Guggenheim continued. "We've actually already talked about a bunch of different ways to bring The Count back in Season 2, but this episode that airs is probably the most unconventional way of bringing a character back you've ever seen."
RELATED: 'Arrow': How Seth Gabel Used Dubstep to Portray the Biggest and Baddest Villain Yet
That's certainly an understatement. "Unfinished Business" was slightly disappointing since it was touted as the return of Gabel's villain, but the actor appeared in the episode for about a minute total (read the full recap here). The real villain of the episode was using The Count as a scapegoat – when he was actually too psychologically damaged from an overdose of his own drug, Vertigo, to have a normal conversation, let alone oversee a massive drug ring. Instead of putting him out of his misery, Oliver Queen left The Count alive at the end of the episode, leaving the door open for him to return.
But how could The Count return as a villain when he was too messed up to do anything besides sit restrained in a chair, mumbling word salad (although, let's be honest, Gabel made even word salad sound intimidating and full of flair)? We've come up with our own theory: Oliver Queen used some herbs he brought back from the island on which he was marooned for five years, and those herbs can counteract most poisons and drugs. We've seen these magical herbs cure multiple people from curare (poison)-laced bullets and Vertigo injections, so could a massive amount possibly cure The Count's damage from a Vertigo overdose? Maybe the herbs could help retroactively heal the mental and physical scarring with which he's currently living. 
No matter what story the showrunners come up with to bring Gabel back (and it will doubt be a million times better than our theory), we're sure it's going to be compelling, intense, clever, and an all-around great piece of television — just as long as he gets more screen time!
Reporting by Leanne Aguilera.
Follow @SydneyBucksbaum on Twitter
[Photo Credit: Cate Cameron/The CW]
---
From Our Partners


See 'Game of Thrones' as 'Mad Men' (Vulture)


Hayden Panetierre Bikinis in Miami (Celebuzz)