Knope, We Can't Wait for 2014 — The Best of 'Parks and Recreation'
When NBC announced that they would only air two more episodes of Parks and Recreation in 2013, fans of the show immediately blamed Jerry. Because he's the worst. The network is making room for specialty programming to promote the ratings-challenged new show Sean Saves the World. By shifting the schedule around, the Halloween and Election Day episodes were pushed back and will air weeks after the events with which they coincide. Then Parks and Rec won't return until 2014, so we'll have to watch our favorite episodes on DVD and streaming to fill the void left by Leslie Knope and her plucky, determined crew.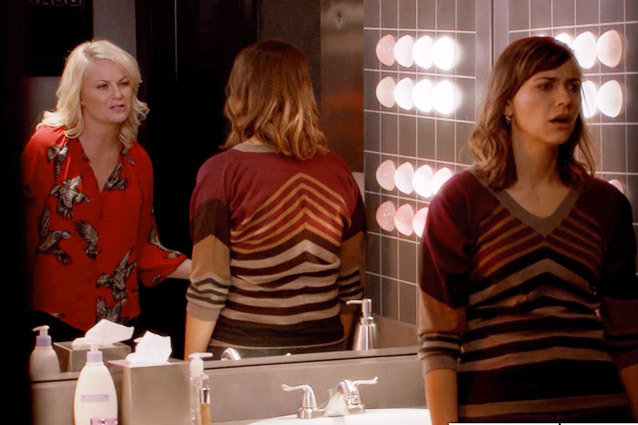 NBC
"Galentine's Day"
Gather your favorite guys and gals and have your own Galentine's Day party to celebrate Parks and Rec — who cares that it's October? Don't forget the super thoughtful gifts or you'll disappoint Leslie!
"Pawnee Rangers"
As Tom and Donna would say: "Treat yo' self!" Relax while you watch Ron and Leslie battle it out to see who has the better Pawnee scout troop. Pawnee Goddesses, duh!
"Greg Pikitis"
Everything about "Greg Pikitis" is flawless: first Halloween episode of the series, Leslie becomes crazy-obsessed with catching a teenaged vandal, Louis C.K. guest stars, and Andy's FBI agent alter ego Burt Macklin is born.
"Win, Lose, or Draw"
The episode where Leslie was elected councilwoman of Pawnee is heartwarming and hilarious. It's Parks and Rec at its finest.
"The Fight"
You know that viral video clip of Ron Swanson drunkenly dancing like a lunatic with a silly tiny hat on his head? Yeah, that's from this episode. (Also: April yelling in Spanish, Ben saying "Bababooie," and Leslie ranting about her fight with Ann.)