'Boss' Gets Laid Off — Starz Cancels Kelsey Grammer's Acclaimed Series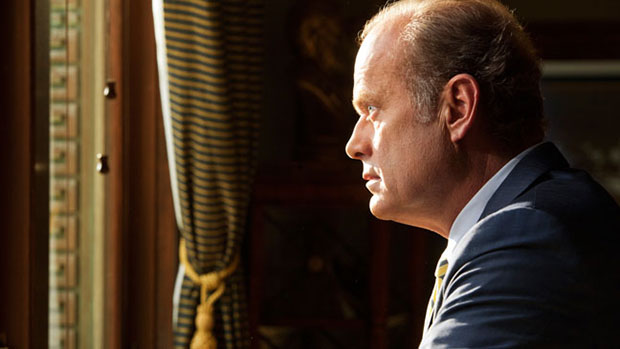 In times like these, not even a Boss is safe from losing his job. Moving right along from that horrible joke, we have the news that the critically acclaimed but low-rated Starz series Boss, which concluded its second season in October, is being canceled. The political drama and King Lear parable, which stars Kelsey Grammer as vindictive Chicago Mayor Tom Kane, has earned a great deal of praise from critics (not to mention a Golden Globe for Grammer), but never earned a sizable fanbase.
The Huffington Post reports that Starz is pulling the plug on Boss, but there are rumors circulating that the network might pursue the property further in the form of a movie. Hollywood.com has reached out to Starz on the issue.
Although Starz did ultimately decide to ax the series, the network's enthusiasm for Boss was apparent from the beginning. Back in September of 2011, before Boss' series premiere even aired, Starz opted to add a second season to the program's slate. While oftentimes the loss of quality television can be blamed on a network's negligence toward a specific show, this is clearly not one of those cases. Unfortunately, Boss just never drew in the numbers that Starz felt sufficient to keep it on the air.
[Photo Credit: Starz]
More:
Kelsey Grammer Says His Republican Politics Cost Him an Emmy Nomination. Sorry, No.
'Last Resort' and '666 Park Avenue' Are Practically Canceled
Does Fox's Ladies' Night Have a Lady Problem?

Miley Cyrus Debuts Even Shorter Shaved Hairdo (PHOTOS)
(Celebuzz)

Mila Kunis and Ashton Kutcher Kiss During Romantic Date Night in Rome (PHOTOS)
(Celebuzz)