CBS Orders 3 More Episodes of 'A Gifted Man' Starring Patrick Wilson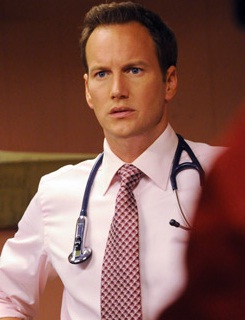 This season of network television saw a few new CBS series. One of which is A Gifted Man, the well-received drama starring Patrick Wilson and Jennifer Ehle. It was announced recently that CBS has ordered three additional episodes for A Gifted Man's inaugural season, bringing the total count to sixteen.
Although A Gifted Man is not a heavy hitter ratings-wise, it won steady approval from critics, and has clearly won the favor of its network.
On the series, Wilson plays Dr. Michael Holt, a narcissitic, hypercompetitive surgeon whose deceased ex-wife Anna (Ehle) begins visiting him in spirit form. Once this pattern is set in place, Anna begins trying to impart life lessons onto Holt, attempting to veer him away from his narrow, cold lifestyle toward a more open, purposeful means of conducting himself.
A Gifted Man airs Friday nights at 8 p.m. ET/PT on CBS.
Source: Deadline